The 11th Executive Conference of Mayors for Peace was held in, the Vice President City, Hannover, Germany.
President Matsui (Mayor of Hiroshima), representatives from Executive Cities, and Secretary General Koizumi discussed next Vision and Action Plan based on the assessment of the 2020 Vision and the progress of the Action Plan (2017-2020), and attended a peace-related event hosted by the City of Hannover.
Dates of Travel for: President Matsui and Secretary General Koizumi
November 10 (Sun.)-13 (Wed.), 2019
Monday, November 11
Tuesday, November 12
Day 2 of the 11th Executive Conference
Meeting V
The Executive Conference recapped the deliberations of Day 1, and approved theSummary Notes.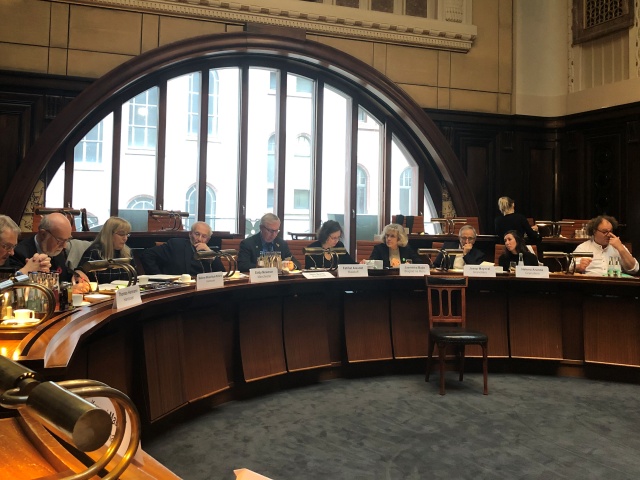 European Chapter of Mayors for Peace Launch Meeting
The first meeting was held for the launch of the European Chapter of Mayors for Peace, approved by the Executive Conference on Day 1. At beginning of the meeting, President Matsui stated that it was of great significance to have Lead Cities working together towards the realization of world peace. He also expressed his hope by solidifying the Mayors for Peace network of cities, we may work to seek peace both in Europe and throughout the world.