To pass down the hibakusha's experiences of the atomic bombings to as many people as possible, have them share in the hibakusha's sincere desire for the abolition of nuclear weapons, and encourage them to take action for peace, we request our member cities to provide opportunities for their citizens to hear a hibakusha's testimony via online video conference platforms or with video.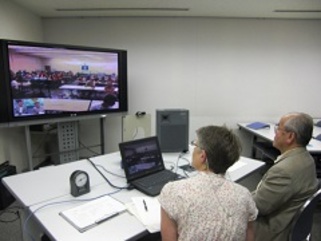 Contact us
Please let our secretariat know if your city wishes to set up an opportunity to hear a testimony.
Report
After holding the event, please submit a report along with photos to the Secretariat.
Related Posts