Ms. Kajimoto provided testimony on her experience from the bombing of Hiroshima in different audiences.
During her short stay in Catalonia, Ms Kajimoto delivered her testimony in 4 schools in Barcelona, Granollers and la Garriga. More than 300 students could learn from her experience and her strong commitment with peace and disarmament.
In Barcelona, Casa Asia hosted the lecture "For a World without Nuclear Weapons", with the participation of Jordi Armadans from Fundipau (ICAN member organisation) and Yoshiko Kajimoto, who delivered her testimony. The speakers invited the numerous people present in the hall to become aware of the danger that the stock of 16.000 atomic warheads represent for the world and about the humanitarian impact of the use of the atomic weapons. The session became a strong call for a peaceful world where nuclear weapons are banned.
In Granollers, Ms Kajimoto was received in the city hall by the members of the city council. Mayor Josep Mayoral, vicepresident of Mayors for Peace, emphasised the importance of preserving the memories of those who experienced the tragic facts of the past of the cities and transmit their testimonies to the young generations.
The exhibition was opened in the Museum of Granollers on February 11th until March 8th. In addition to the panels, a selection of 10 objects that were found at the remains after the nuclear attack on Hiroshima and Nagasaki, are displayed in the exhibition.
In the opening ceremony, the chorus Plèiade from Granollers performed the song "Bells of Nagasaki" that they prepared for this occasion. The numerous people who attended the session could also know the experience of Ms Kajimoto during the atomic bombing and the days after it from her testimony.
Citizens of Granollers are aware of the importance of preserving the memory of the tragic past because the city suffered a bombing during the Spanish Civil war in which more than 200 people died, mainly women and children. In the framework of the program of historical memory and peace building, testimonies of the bombing of Granollers participate in activities with schools and other audiences to transmit their experiences from the war. The meeting of Ms Kajimoto with people from Granollers who experienced the war and the bombing of the city when they were a child was especially moving.
The exhibition Hiroshima-Nagasaki. 70 years from the atomic bomb was displayed in Barcelona from January 13th to February 8th and in the Museum of Granollers from February 11th to March 8th.
>Related Information: the City of Granollers website (in Catalan)
>"Granollers Informa", Bulletin of the City of Granollers (in Catalan)
>Related page: The Exhibition "Hiroshima-Nagasaki. 70 Years from the Atomic Bombing" opened in Barcelona
>Related page:The "Hiroshima-Nagasaki. 70 Years from the Atomic Bombing" exhibition in Barcelona and Granollers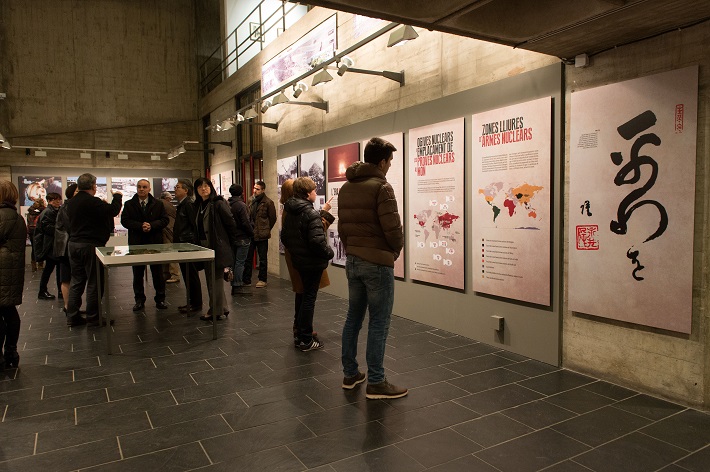 Exhibition in the Museum of Granollers
(Photo by T.Torrillas)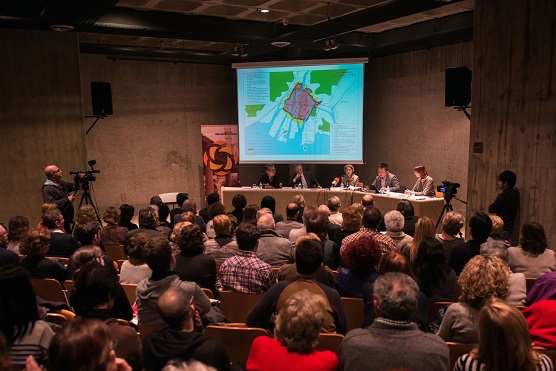 Ms. Kajimoto delivering her testimony in the opening ceremony of the exhibition in Granollers
(Photo by T.Torrillas)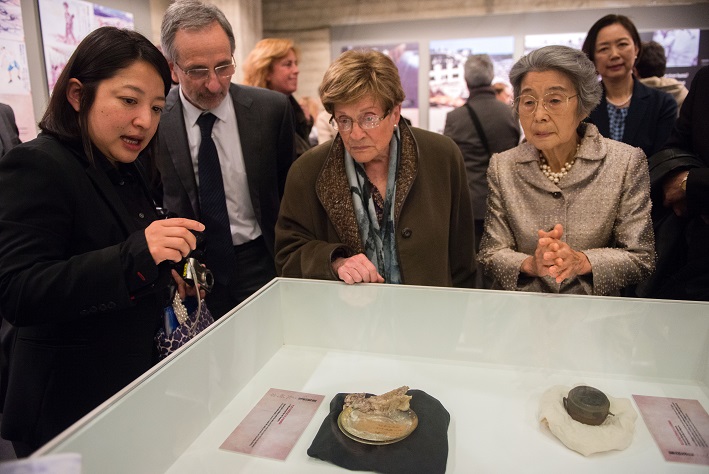 Visiting the exhibition with Mayor Mayoral
(Photo by T.Torrillas)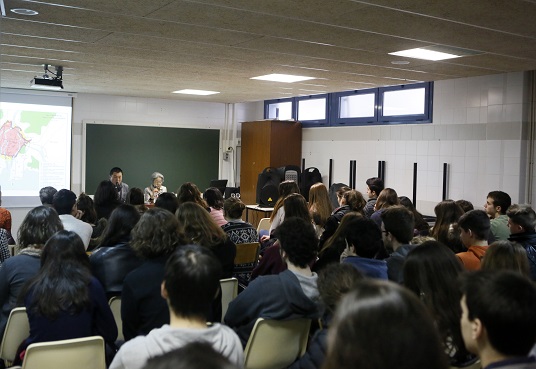 Ms. Kajimoto shared her experience with 84 students at Escola Pia in Granollers
(Photo by P. Cornellas)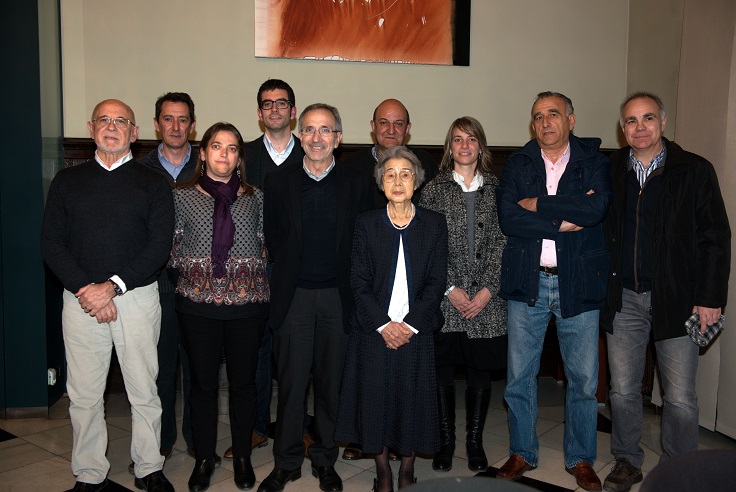 Ms Kajimoto with the city councillors of Granollers
(Photo by T.Torrillas)