Since 2014, Mayors for Peace has been inviting young government employees from oversees member cities to Hiroshima as interns, where they work in the secretariat. This year the secretariat accepted six people from six cities in six countries.
During their stay, the interns were involved in updating information about member cities and surveying cities in their home country that are not yet members, as well as writing articles for the email magazine and other work in the secretariat. For their part, the interns gave explanations to the secretariat and employees of this Foundation on peace activities in their own city. In this way we were able to promote mutual understanding and strengthen collaboration.
The interns also visited the Peace Memorial Museum, Peace Memorial Park, Peace Memorial Hall for the Atomic Bomb Victims, and the Radiation Effects Research Foundation. They also listened to A-bomb testimonies, and held discussions with young people from Hiroshima, thus deepening their understanding of the reality of the atomic bombing and sharing the desire for peace.
When each intern goes back to their respective country, they are involved in activities aiming for the abolition of nuclear weapons based on what they learned in Hiroshima, including giving talks and providing peace education for young people. Through this internship program, the secretariat hopes that the desire of Hiroshima to create a peaceful world without nuclear weapons will be spread throughout the world.
| City | Number of interns | Period of stay |
| --- | --- | --- |
| Munich (Germany) | 1 | June 18-July 13, 2018 |
| Fongo-Tongo (Cameroon) | 1 | August 21-September 14, 2018 |
| Santos (Brazil) | 1 | October 22-November 2, 2018 |
| Tehran (Iran) | 1 | November 12-November 28, 2018 |
| Volgograd (Russia) | 1 | December 3-December 19, 2018 |
| Montreal (Canada) | 1 | January 16-February 13, 2019 |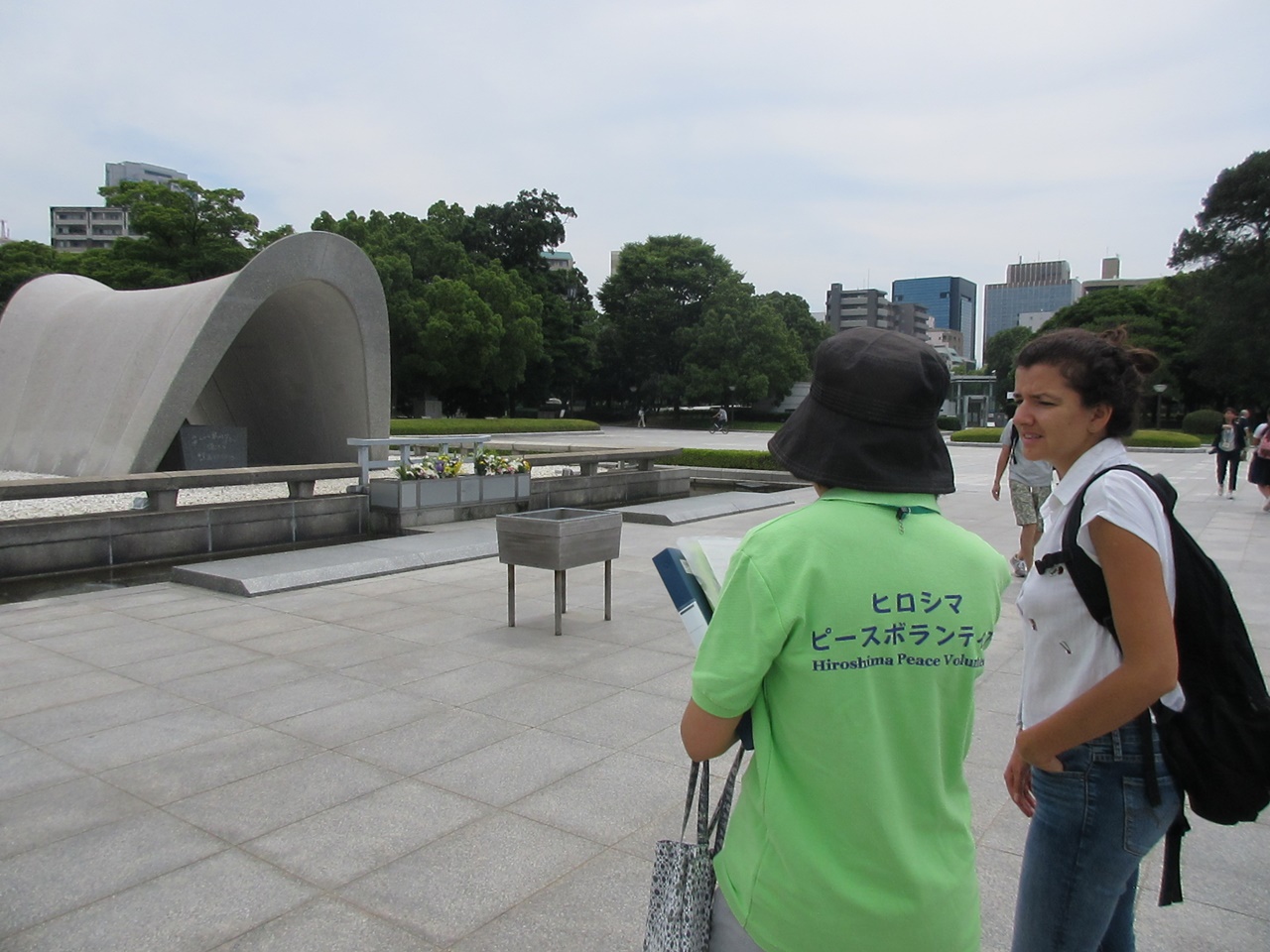 An Intern visiting Peace Memorial Park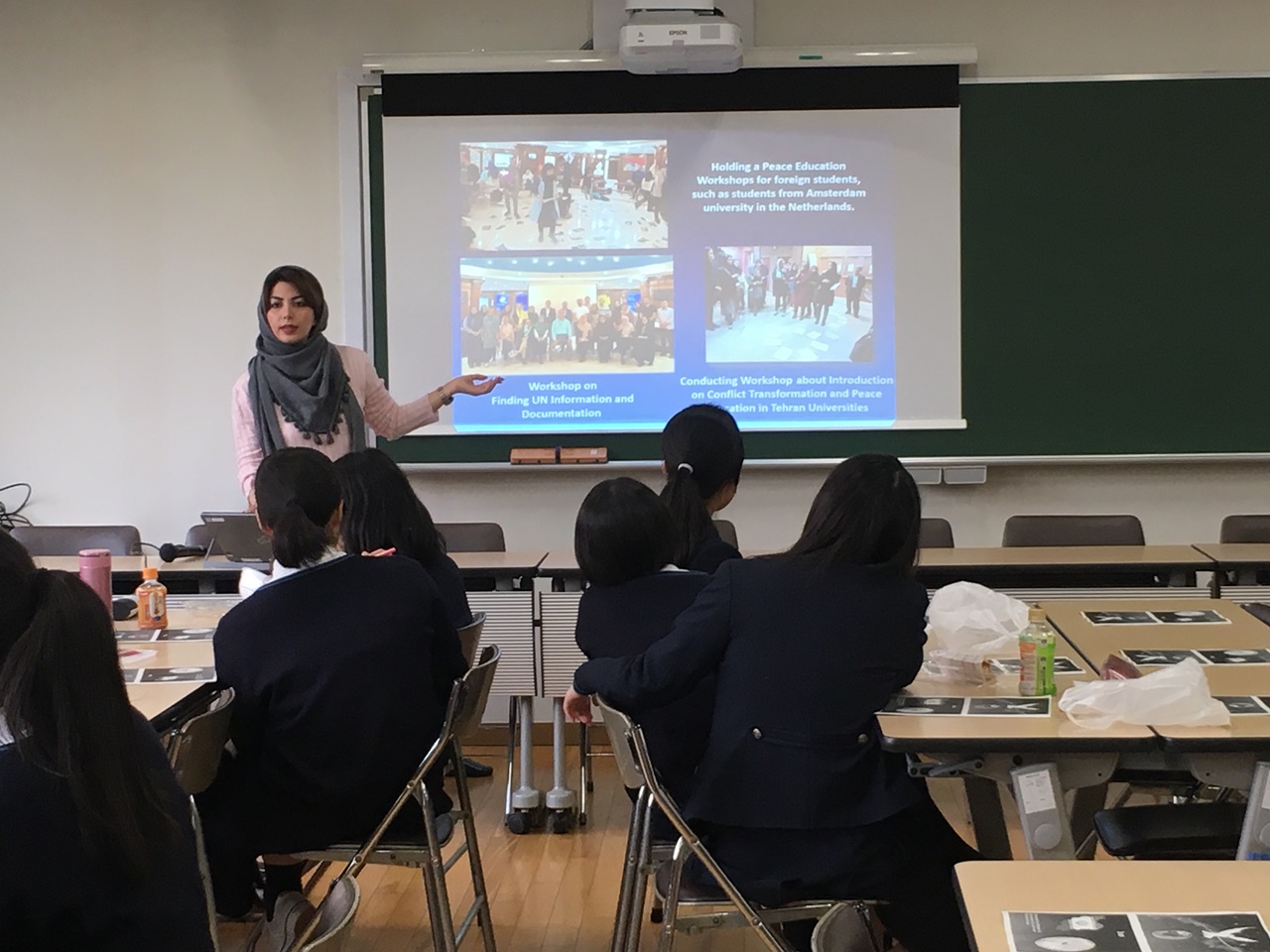 An intern explaining peace activities in Tehran City to young people from Hiroshima