Mr. Yasuyoshi Komizo, Secretary General of Mayors for Peace, visited New York to attend the first round of UN negotiations on a treaty prohibiting nuclear weapons. At this conference, Mr. Komizo delivered a speech on behalf of Mayors for Peace in which he made specific proposals for effective legal prohibition of nuclear weapons. He also met with representatives of governments, NGOs, and UN officials to exchange views toward the realization of a nuclear weapons ban treaty.

Prior to this conference, Mayors for Peace issued an open letter to all UN Member States and other parties involved.
>Mayors for Peace Open Letter Issued prior to the Start of the UN Negotiations on a Treaty Banning Nuclear Weapons
Mr. Komizo's trip to the U.S.: March 24 (Fri) to April 2 (Sun), 2017
March 26 (Sunday)
Attendance of ICAN Campaigners Meeting
Mr. Komizo attended a meeting organized by the International Campaign to Abolish Nuclear Weapons (ICAN) and exchanged views with ICAN members and other NGO representatives.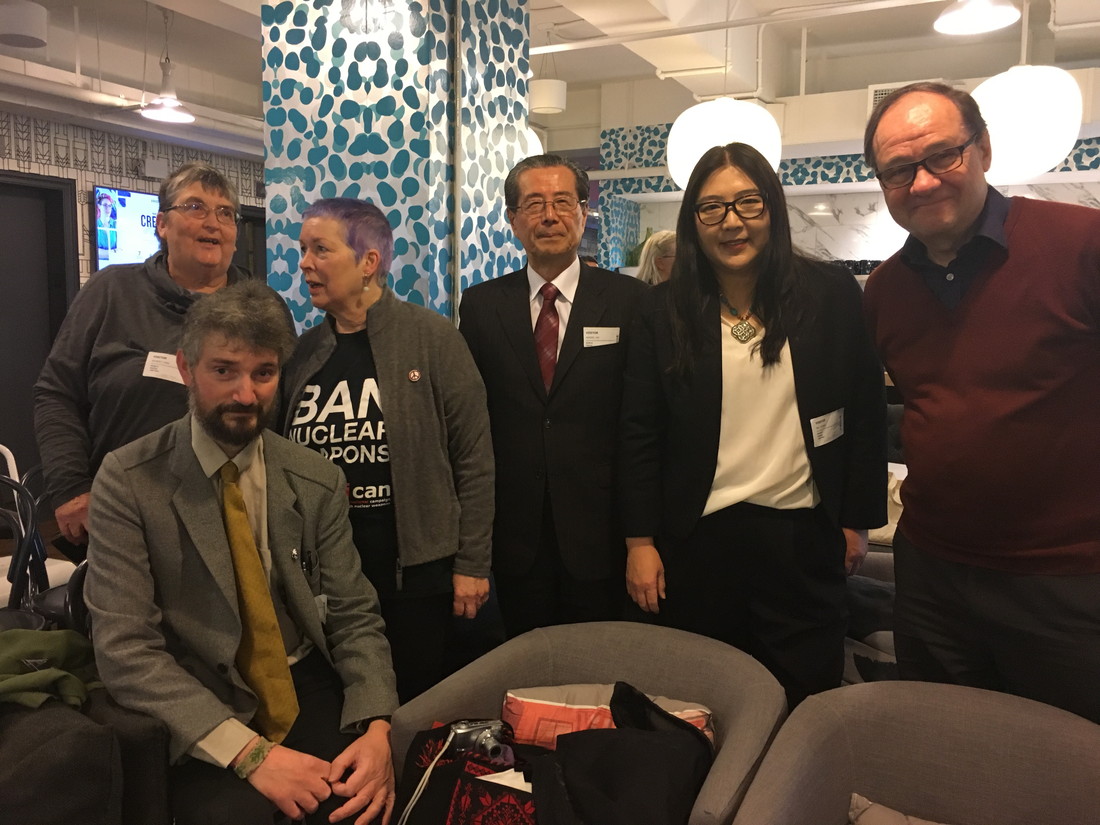 March 27 (Monday)
Presentation of paper cranes to President of the Conference
Mr. Komizo presented Ambassador Elayne Whyte Gómez (Costa Rica), President of the negotiating conference, with a wreath of one thousand paper cranes folded by Japanese school children with their prayers for peace. Mr. Komizo conveyed to President Whyte our hope that the voices of our member cities wishing for peace would be reflected in the negotiations in the Conference.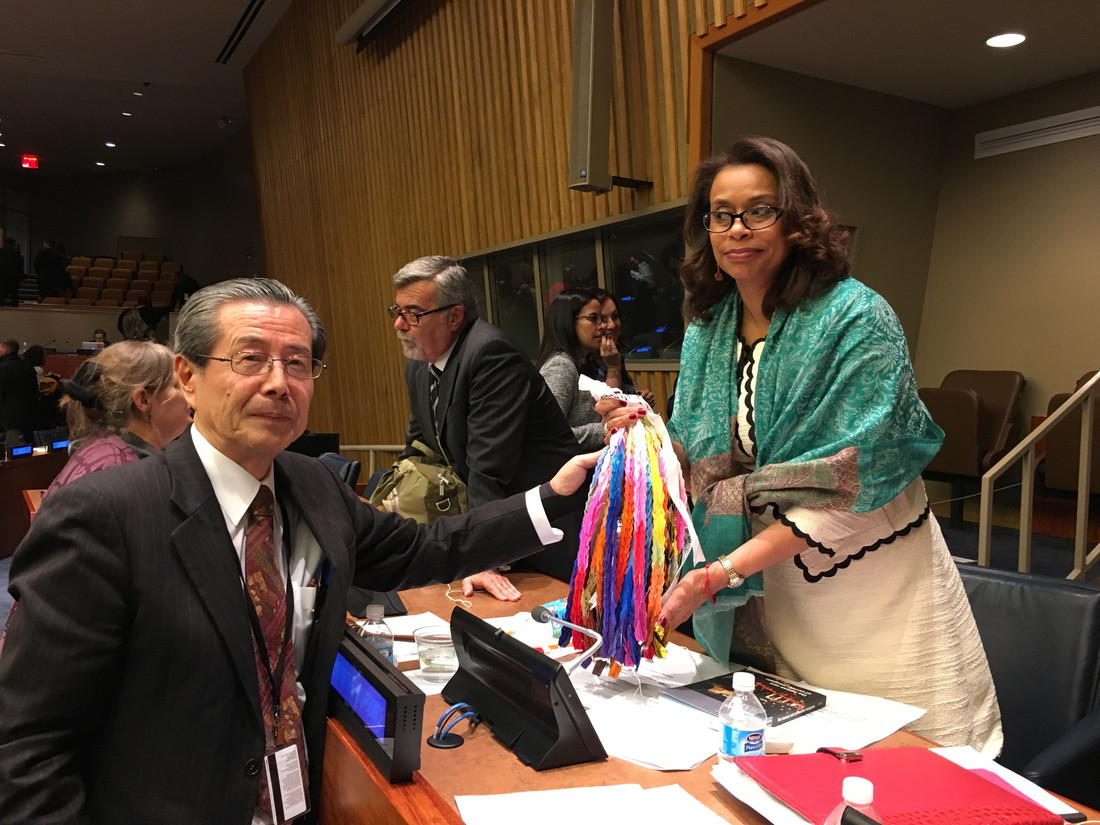 ---

March 28 (Tuesday)
‐Meeting with Ms. Patricia O'Brien, Permanent Representative of Ireland to the United Nations Office at Geneva
‐Meeting with Mr. Thomas Hajnoczi, Ambassador and Permanent Representative of Austria to the United Nations Office at Geneva
Mr. Komizo had meetings with the UN Ambassadors of two countries promoting the nuclear weapons ban treaty. He shared Mayors for Peace proposals to ensure the treaty will eventually involve nuclear-armed states and their allies as its circumstances evolve, such as including an article or a clause allowing for the amplification of the treaty and putting in place a contradicting party consultation mechanism.

The two ambassadors expressed that they would continue to count on strong support and welcome suggestions from civil society.
March 29 (Wednesday)
March 30 (Thursday)