A member of staff of Mayors for Peace Secretariat in Hiroshima was invited to attend the inaugural Obama Foundation Summit which took place in Chicago on October 31 and November 1. The Summit gathered approximately 500 civic leaders from the United States and 60 countries around the world to build creative networks, exchange ideas on themes such as what it means to be an active citizen in the 21st century, and explore solutions to common problems.

The Hiroshima Peace Culture Foundation, which manages the Mayors for Peace Secretariat, has been in communication with the Obama Foundation since December 2016 and discussed the possibility of future collaboration between the two foundations. This led to the dispatch of a representative to the summit.

A young staff member of Mayors for Peace Secretariat in Hiroshima, attended the two-day, immersive event, shared ideas with young community leaders from around the world, gave an introduction to and asked for cooperation and understanding of the work done by Mayors for Peace.

The Mayors for Peace representative's trip to Chicago: October 30 (Mon.) to November 3 (Fri.), 2017
October 30 (Monday)
Meeting with the staff of the Obama Foundation
On the eve of the summit, the Mayors for Peace representative met with the International Team of the Obama Foundation, who encouraged the international attendees to make the most of the networking opportunities during the two days of the Obama Foundation Summit.
October 31 (Tuesday)
Opening Session
At the end of the session, Former President Obama took to the stage. Mr. Obama said that he was excited to have remarkable young leaders from 60 countries and from all across the United States. He talked about the high expectations he has for them to make a difference, and encouraged the participants to share their stories with each other and try to make connections during the summit.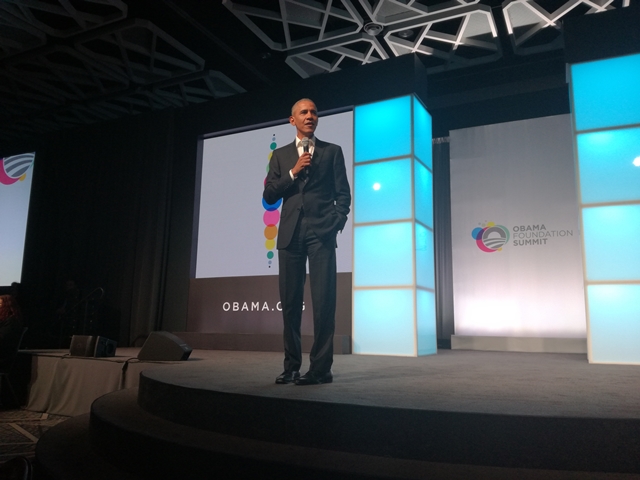 Breakout Block 1
There were four Breakout Sessions during the summit, where participants were asked to choose from a variety of topics. Our representative chose a session titled "The Adventure of Civility," which offered a workshop on conversation skills through activities including poetry reading, etc.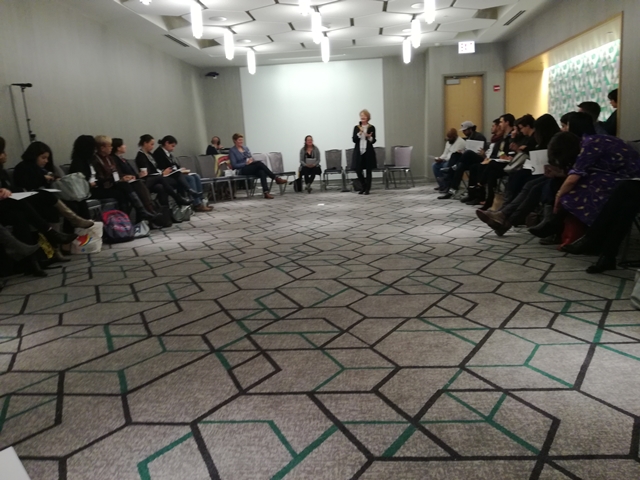 November 1 (Wednesday)