On January 28, 2011, Nobel Peace Laureate Ms. Mairead Maguire, who lives in Northern Ireland, announced that she had nominated jointly Nihon Hidankyo (Japan Confederation of A and H Bomb Sufferers Organization) and Mayors for Peace, for the 2011 Nobel Peace Prize.
In her letter of nomination to the Nobel Committee, Maguire said, "I believe both organizations have fulfilled the wish of Alfred Nobel to work for peace and disarmament and awarding the prize jointly to them would recognize the great sacrifice of especially the Hibabushas and give support and encouragement to all working on one of the greatest challenges to humanity – to rid the world of all nuclear weapons and build peace amongst the human family."
Also about Mayors for Peace, she mentioned, "Mayors for peace are guiding the way in building, city by city, country by country, support for nuclear disarmament. Their ranks now include some 4,000 mayors and other city officials throughout the world. Their project 'Cities Are Not Targets' and their vision of total abolition of nuclear weapons by 2020 are inspirational to all."
Mayors for Peace takes it an honor that she highly evaluated our efforts. We will continue to do whatever we can toward the abolition of nuclear weapons by 2020.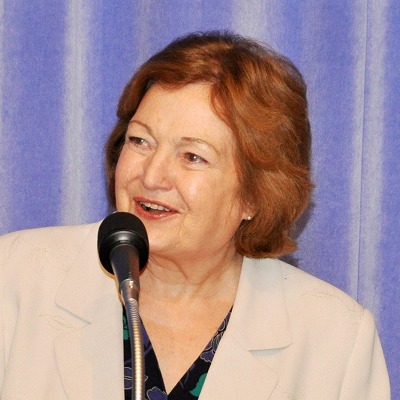 [Reference]
Ms. Mairead Corrigan-Maguire:
She has co-founded the Community of Peace People with Ms. Betty Williams, and received the Nobel Peace Prize in 1976 for their efforts in a peaceful resolution of the troubles in Northern Ireland. In November 2010, she participated in the 11th World Summit of Nobel Peace Laureats.
Press release by Mairead Maguire, Peace People
The Peace People URL: www.peacepeople.com