President Akiba attended the 7th World Summit of Nobel Peace Laureates held in Rome/Italy and gave a speech at the opening session that was themed "Atoms for Peace or for War."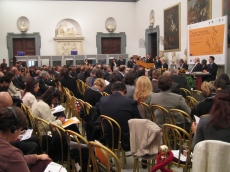 November 17
He gave a speech at the 7th World Summit of Nobel Peace Laureates, and called for the assistance with the Mayors for Peace Campaign, and conveyed the hibakusha message that "No one else should ever suffer as we did."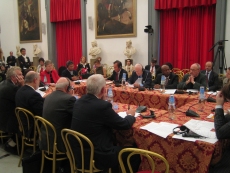 November 18
He took part in the committee that drafted the "Charter for a World without Violence" that was adopted at the summit and communicated the spirit of Hiroshima, the desire for the abolition of nuclear weapons and the realization of genuine and lasting world peace.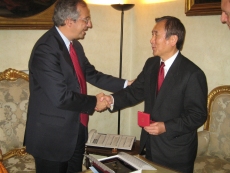 November 17
At the meeting with Mayor of Rome Walter Veltroni, he requested support for the Mayors for Peace campaign and a system of continued cooperation for the elimination of nuclear weapons.
November 17
At the award ceremony for the "Man of Peace" which was to be awarded to a person who had conducted outstanding peace activities, Mayor Akiba was introduced on the stage together with the Nobel Peace Laureates.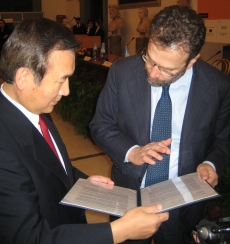 November 18
President Akiba gave to the President of Italian Parliament's Defense Commission a letter addressed to the presidency of Italy requesting active support for nuclear disarmament.