Report by Ms. Evelyn Kamissek, the City of Hannover, Germany
The City of Greifswald, located in northeastern Germany, has been a member city since February 2020. Although Greifswald has joined the network not so long ago, they actively engage in the Mayors for Peace activities—one of which was holding the Mayors for Peace Atomic Bomb Poster Exhibition all around the city from June 14 to July 14, 2021.
On June 14, Mayor Fassbinder and Pastorin Kempf-Beyrich opened the exhibition in Greifswald's Cathedral. From there, the exhibition was passed on as a traveling exhibition to various places in the City of Greifswald—to schools, institutions, and facilities like multi-generation houses.
At the German Chapter, in addition to holding the Mayors for Peace Poster Exhibitions each organized by the member in the region like this one, we observe the "Flag Day" of German members on July 8 and ring peace and church bells on August 6 to disseminate the messages for a world without nuclear weapons.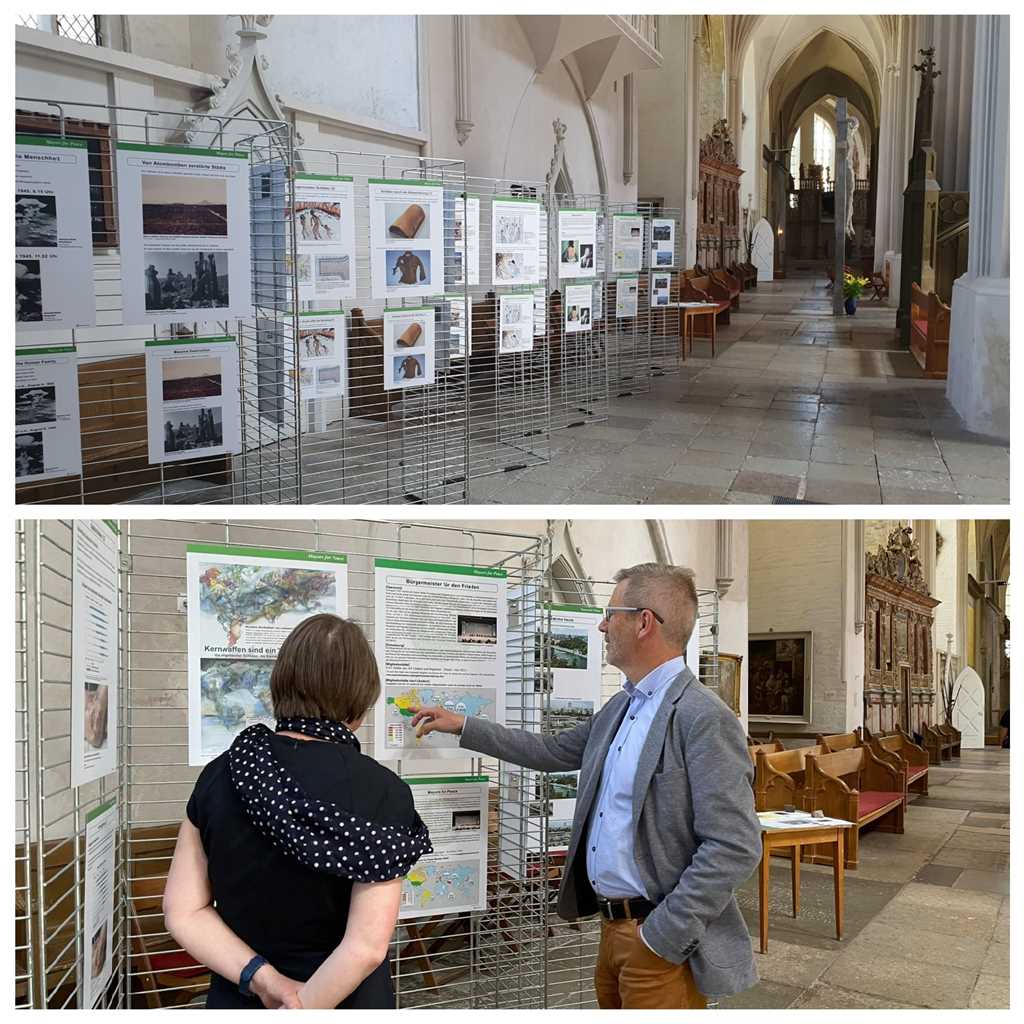 Photos: courtesy of the City of Hannover