Report by Ms. Evelyn Kamissek, the City of Hannover, Germany
Erfurt's Mayor Andreas Bausewein has been involved with Mayors for Peace on behalf of the city since 2015. In 2017, the idea was born to grow ginkgo trees in Erfurt from seeds of the trees that had survived the atomic bombing of Hiroshima in 1945- as a sign of solidarity in the common endeavor for a permanently nuclear-free world.
The cultivation and care of the seeds were carried out by experts from the garden and cemetery office of the Erfurt city administration. After five years, the plants were strong enough to be planted out.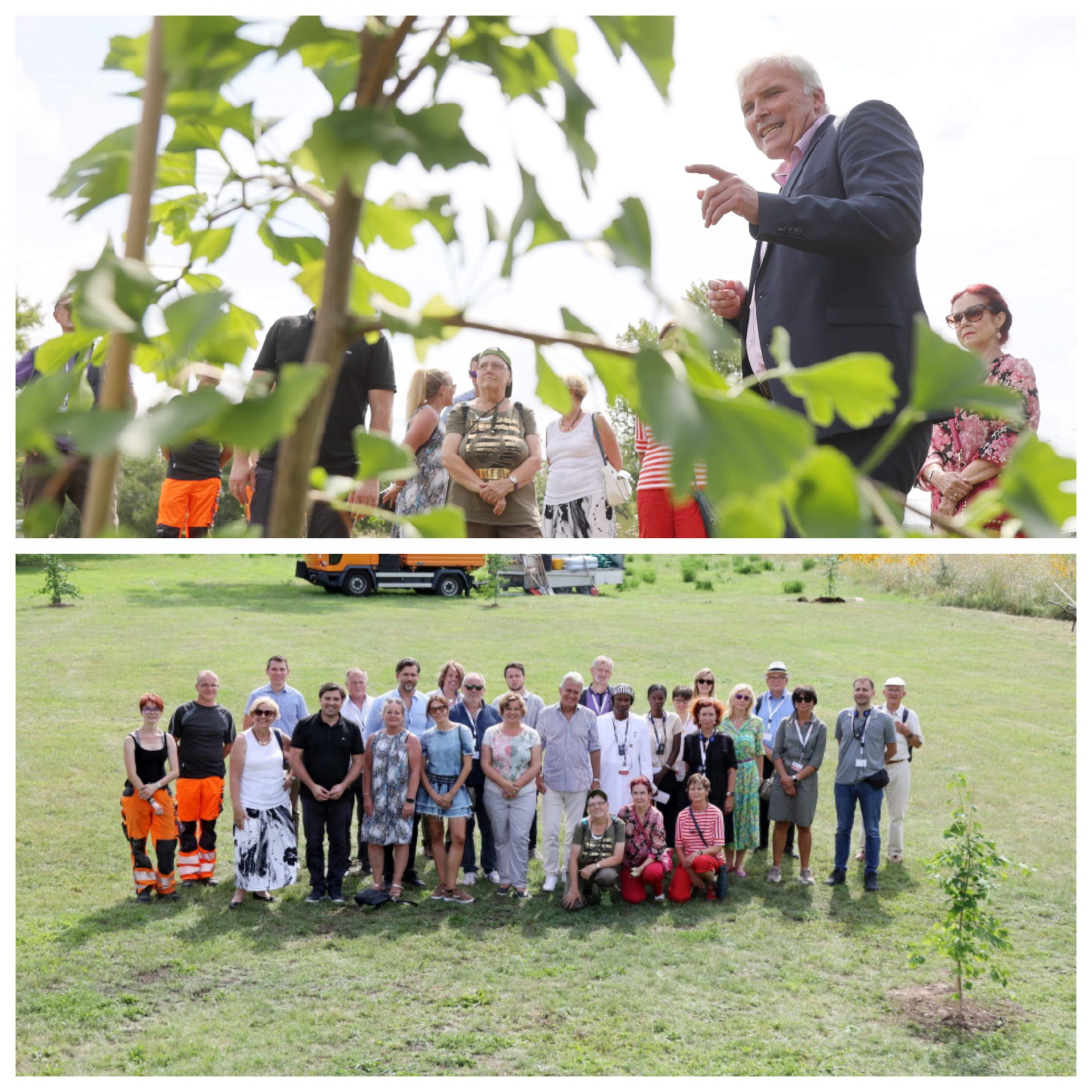 Photos: courtesy of the City of Erfurt
On the occasion of the Federal Garden Show BUGA 2021, delegations from Erfurt's twin cities of Kalisz (Poland), Kati (Mali), Lovech (Bulgaria), Lille (France), Vilnius (Lithuania) and Mainz (Germany) visited Erfurt at the invitation of Erfurt's Mayor Andreas Bausewein. It was a special pleasure for the Mayor to plant several Ginkgo trees near the Erfurt zoo park entrance together with his international guests.
The wish on a small scale is that the trees now grow and flourish as a "symbol of peace," standing for diversity, openness and tolerance; the wish on a large scale, on the other hand, is that humanity may finally follow the lessons of history with action.
Website of Mayors for Peace Germany (in German)