Report by the City of Ypres, the Lead City of the Belgium Chapter
At a Mayors for Peace meeting in Vienna in 2012, Mayor Matsui of Hiroshima gifted Luc Dehaene, then Mayor of Ypres in Belgium, seeds of ginkgo biloba whose mother tree was exposed to the atomic bombing of Hiroshima. Mayor Matsui requested that the seeds be grown in Ypres. Ever since, the City of Ypres' Green Service has taken care of the seeds, which have sprouted into seedlings up to one and a half meters tall.
In March this year, the City of Ypres, Vice President City of Mayors for Peace and Lead City of the Belgium Chapter, decided to plant one of the trees in Ypres and offer the remaining 10 trees to Belgian Chapter members in order to spread the messages of Mayors for Peace. While many Belgian cities expressed their interest in receiving a tree, the Cities of Veurne, Lichtervelde, Oudenburg, Ichtegem, Ghent, Tessenderlo, Erpe-Mere, Moorslede, Deinze and Wortegem-Petegem were selected as the first ten cities to receive trees.
The Cities of Ghent, Veurne, and Ypres each held planting ceremonies on the commemoration of the WWI armistice. Other cities are expected to follow suit and hold planting ceremonies in the coming months.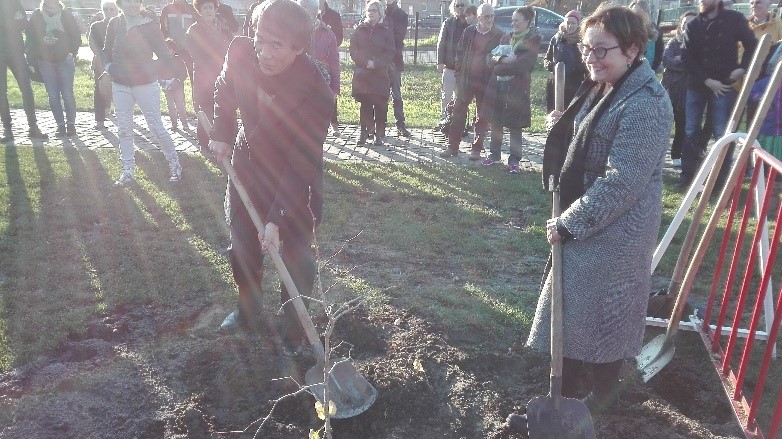 Ghent

On November 10, a planting ceremony was held in Ghent at which Deputy Mayor Heyse of the City of Ghent and Minister Nobutaka Maekawa, a representative of the Japanese Embassy, planted the tree after delivering speeches. In addition to the ceremony, there was a performance of Japanese music and a discussion on the issues surrounding nuclear weapons in 2019.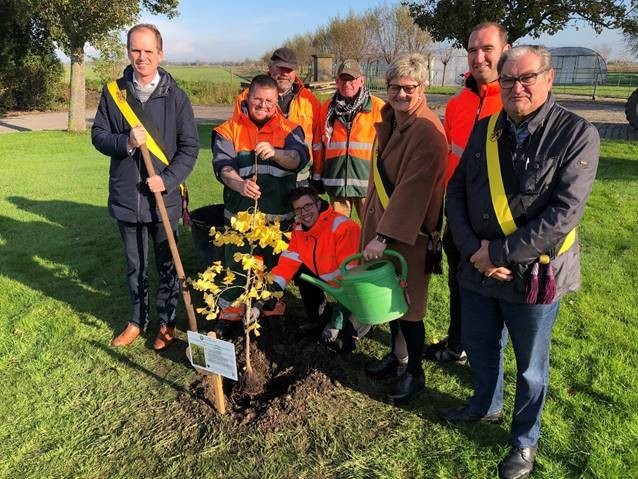 Veurne

On November 10, representatives of the Veurne City Council and staff from the city's Green Service gathered and planted the tree.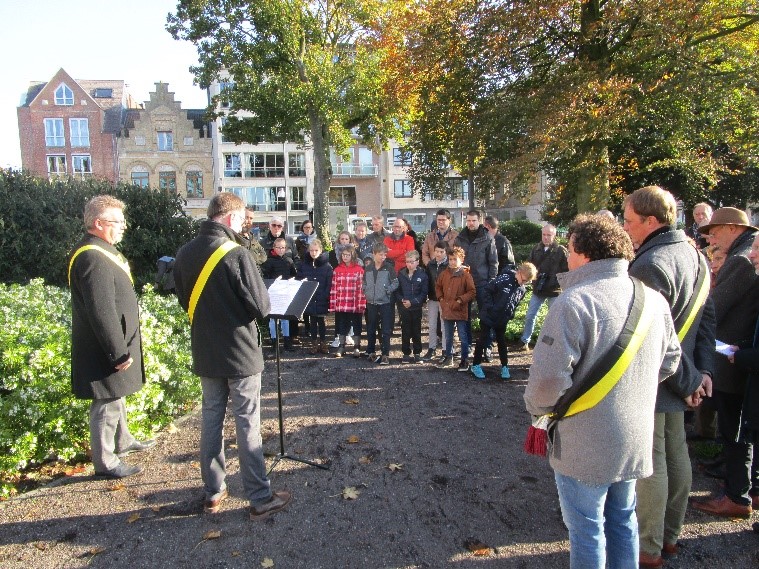 Ypres

On November 10, representatives of the Ypres City Council welcomed participants to a planting ceremony. After a welcome speech, children planted the tree in Le Touquetpark. This park was named after the French town in which Ypres City Council sat in exile during WWI. It was there that the city council decided to reconstruct Ypres as faithful as possible to how the town looked before the war. The ceremony ended with a chorus of "Ode an Die Freude" (Ode to Joy) from Beethoven's 9th Symphony.


(Photos Courtesy of Belgium Chapter of Mayors for Peace)