Report by Jackie Cabasso, Mayors for Peace North American Coordinator
On September 21, the International Day for Peace, the Mayors for Peace "50 Cities – 50 Traces; Against Traceless Oblivion" art and peace exhibit opened in Pittsburgh, Pennsylvania, the first U.S. city to show the exhibit. Sponsored by Hannover, Mayors for Peace Lead City in Germany, the exhibit features the photography of Stuttgart-based artist Klaudia Dietewich. The artistic concept behind "50 Cities – 50 Traces" is to juxtapose individual traces from 50 Mayors for Peace cities, highlighting the diversity and beauty of these cities and the daily life taking place therein. The exhibition is conceived as an invitation to respect and preserve the world's visible remains, which are bearers of memory. It is an appeal against the deployment of nuclear weapons and the destruction of our cities, in support of the Mayors for Peace "Cities Are Not Targets" appeal.
"50 Cities – 50 Traces", which will be on display through December 9, is officially hosted by "Welcoming Pittsburgh", an initiative in the office of Mayor William Peduto, in collaboration with the Pittsburgh Cultural Trust, the city's largest arts organization, and City of Asylum, an arts organization that provides a safe haven for writers and artists who voice ideas that are new, different, or provocative. It was organized by a local peace group, Remembering Hiroshima; Imagining Peace.
The exhibit is housed at an art gallery in the heart of Pittsburgh's thriving cultural district. The well-publicized September 21 opening reception was part of a lively "gallery crawl" that kicked off Pittsburgh's "International Festival of Firsts". By the time the reception began there were some 250 people in the gallery. Speakers included Mayor Peduto's representative, Feyisola Alabi, Project Manager for Welcoming Pittsburgh, the artist, Klaudia Dietewich and the exhibit curator Raimund Menges. Mayors for Peace North American Coordinator Jackie Cabasso made remarks on behalf of Mayors for Peace. An original jazz composition was performed by an accomplished group of Pittsburgh musicians.
"50 Cities – 50 Cities" will open in Hiroshima on November 18, 2018. It will travel to interested Mayors for Peace cities around the world through 2020, which marks the 50th anniversary of the Treaty on the Nonproliferation of Nuclear Weapons. It is hoped that the tour will culminate with an exhibit at United Nations Headquarters in New York.
If you are interested in hosting "50 Cities – 50 Traces" in your city, please contact the City of Hannover.
>Pittsburgh Cultural Trust: World Premiere – Part of the Pittsburgh International Festival of Firsts
>More photos of the September 21 Gallery Opening
>Walkabout: Artist draws attention to nuclear threat by presenting traces of mankind", October 15, 2018, Pittsburgh Post-Gazette
>More information about "50 Cities – 50 Traces"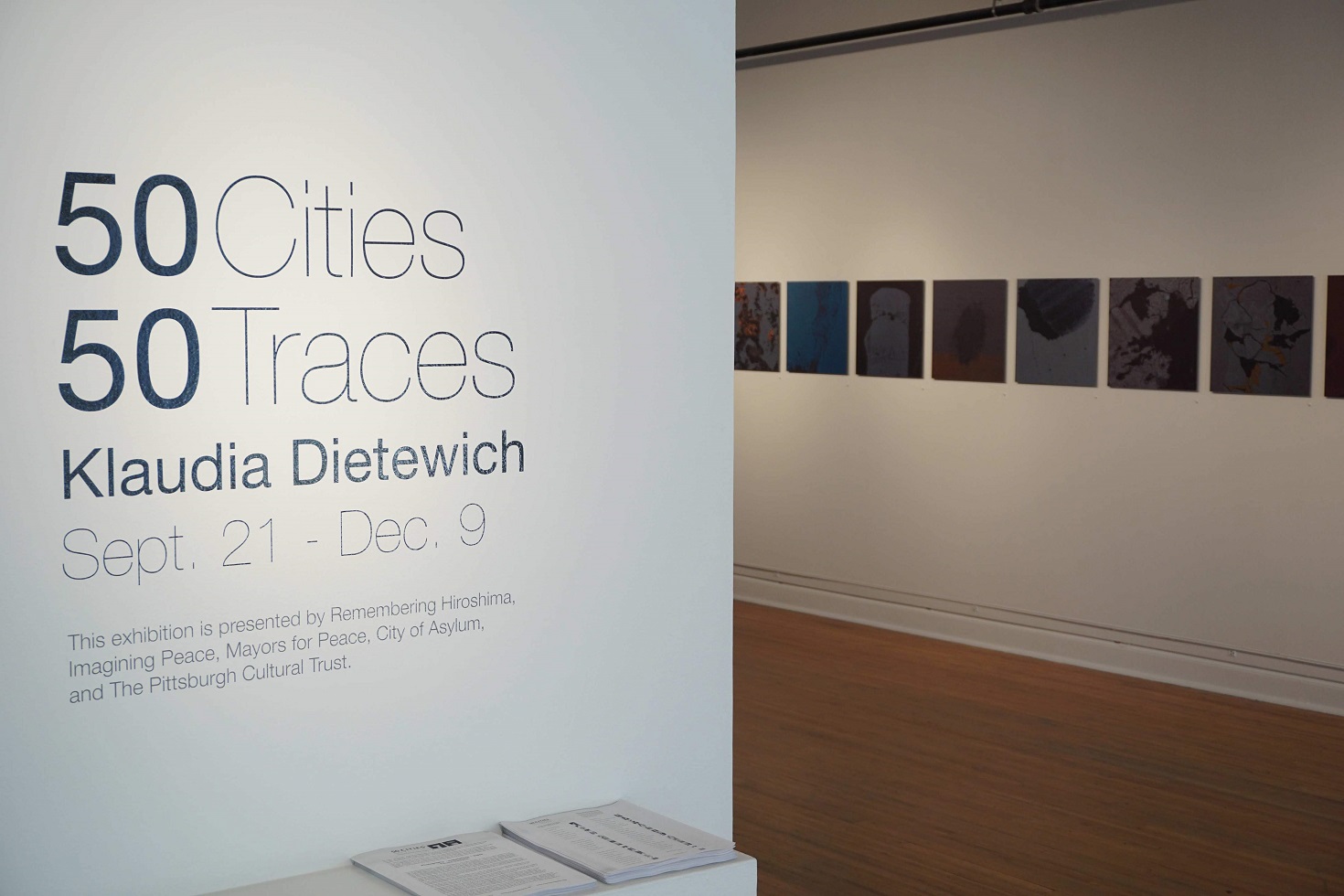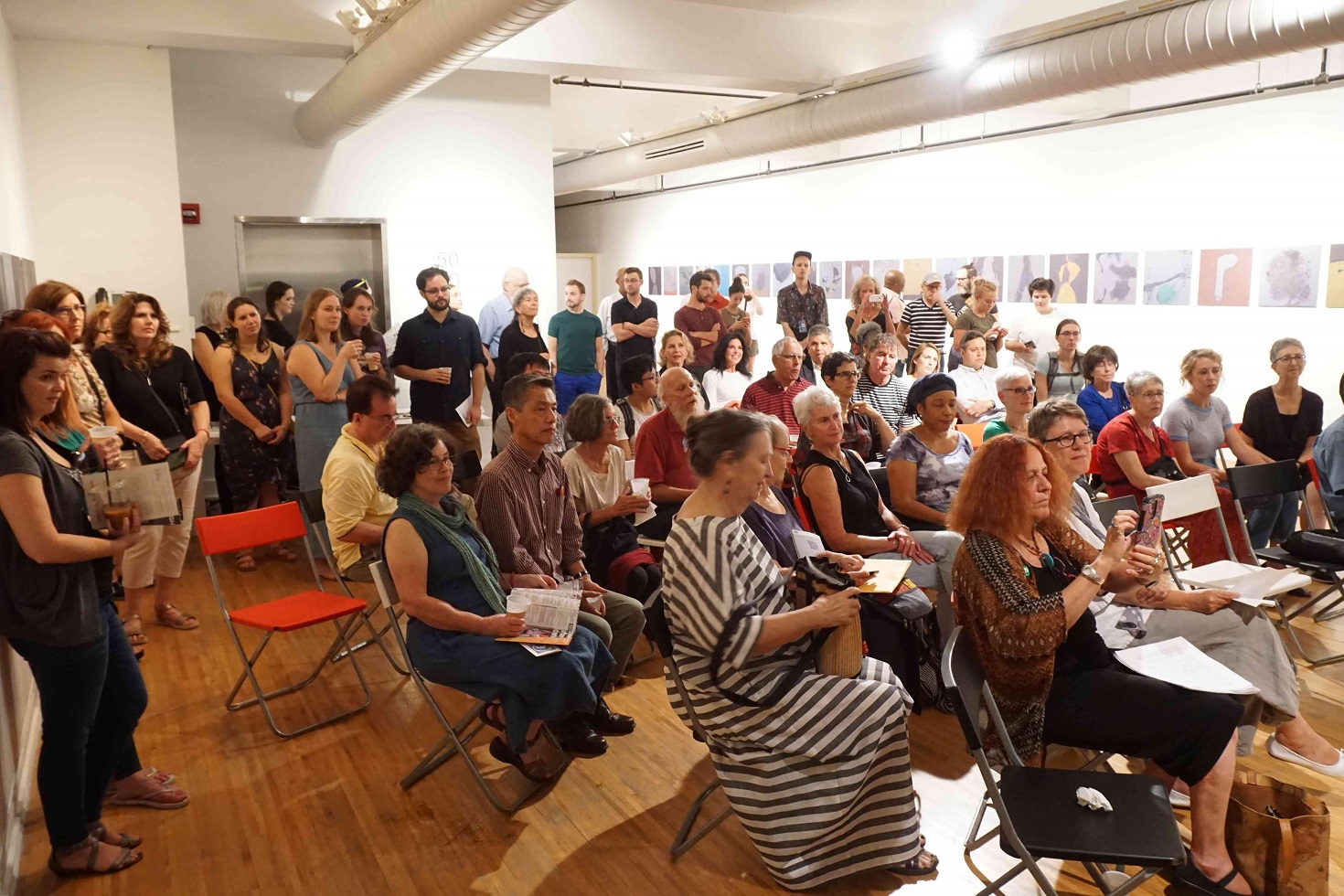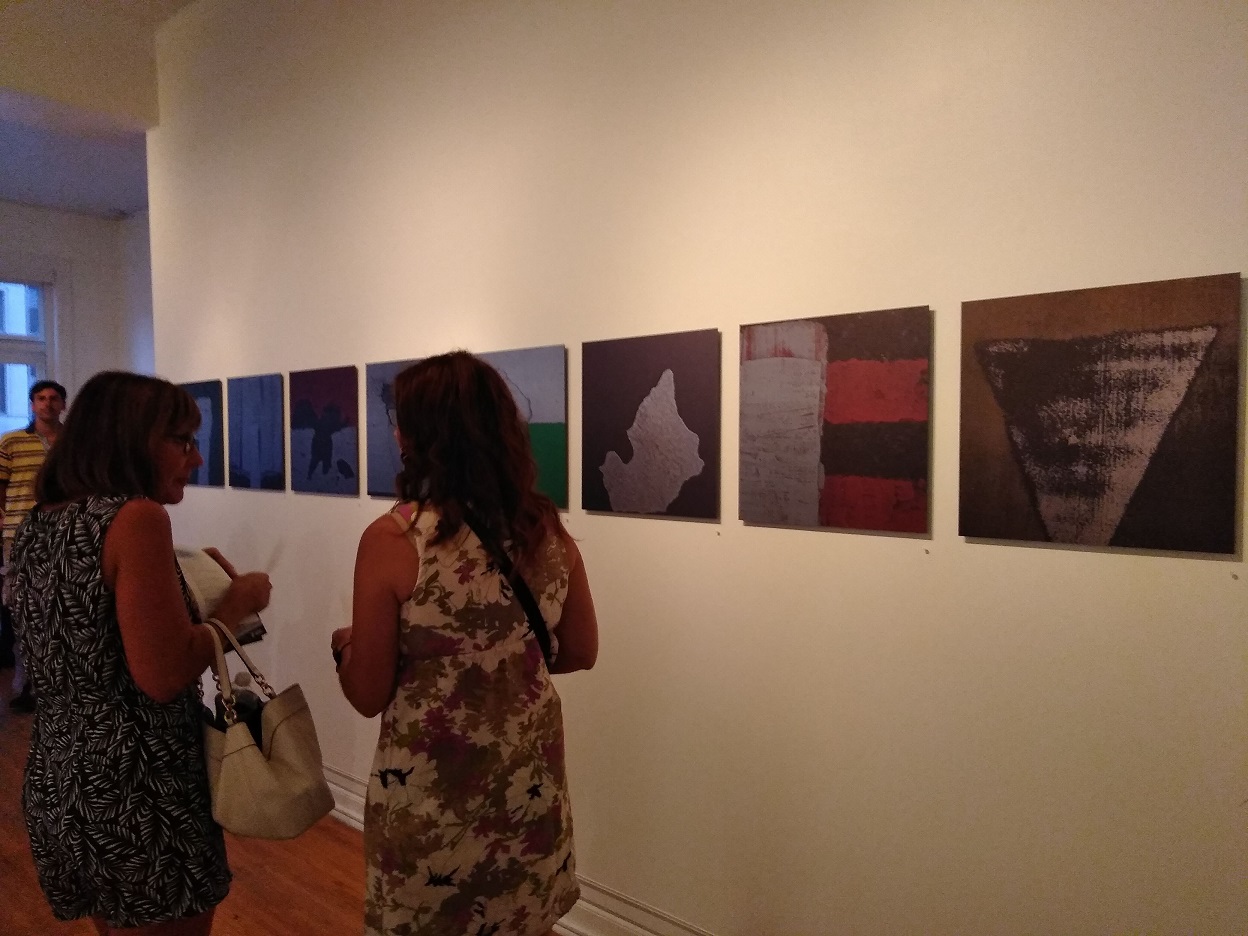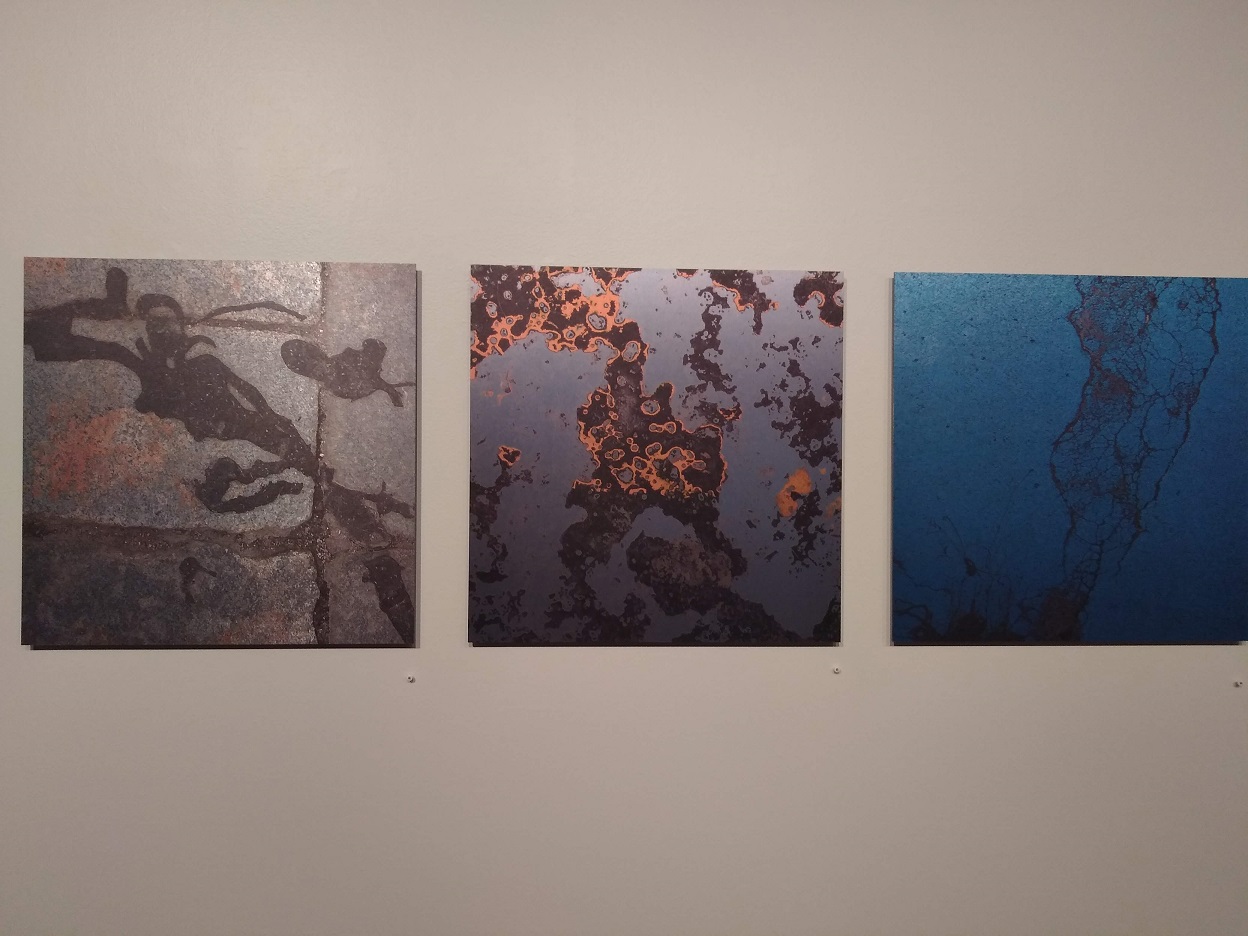 (Photos courtesy of Jackie Cabasso and Raimund Menges)