Report from the City of Granollers
The City of Canovelles, a member city of Mayors for Peace near the Mayors for Peace Vice President Granollers, organized a full day of activities for peace on September 22nd.
The day of solidarity started in the morning with an event "Dialogue for Peace", where the Mayor of Canovelles, some religious leaders and political representatives visited different places of worship. The event continued with the signing of a letter of commitment by the authorities in favor of peace and coexistence.
Prior to this ceremony was an event "A tree for peace" at Canovelles Peace Park, in which different authorities read out a manifesto for peace and planted a seedling of Camphor tree, whose mother tree was exposed to the A-bomb in Hiroshima. The ceremony was held with the aim of conveying the realities of the atomic bombings of Hiroshima and Nagasaki and raising public awareness for peace. In attendance were Mayor Emilio Cordero of Canovelles, Mayor Josep Mayoral of Granollers, a Vice President of Mayors for Peace and the Lead City of Catalan Chapter as well as school representatives and neighbors. The event ended with a musical performance.
The event served to commemorate the International Day of Peace Day and raise public awareness for peace. With Canovelles, five Spanish cities have embraced an A-bombed tree as a symbol of peace in the hope of building a better world without nuclear weapons.
>Report in Catalan on the Mayors for Peace Catalan Chapter Website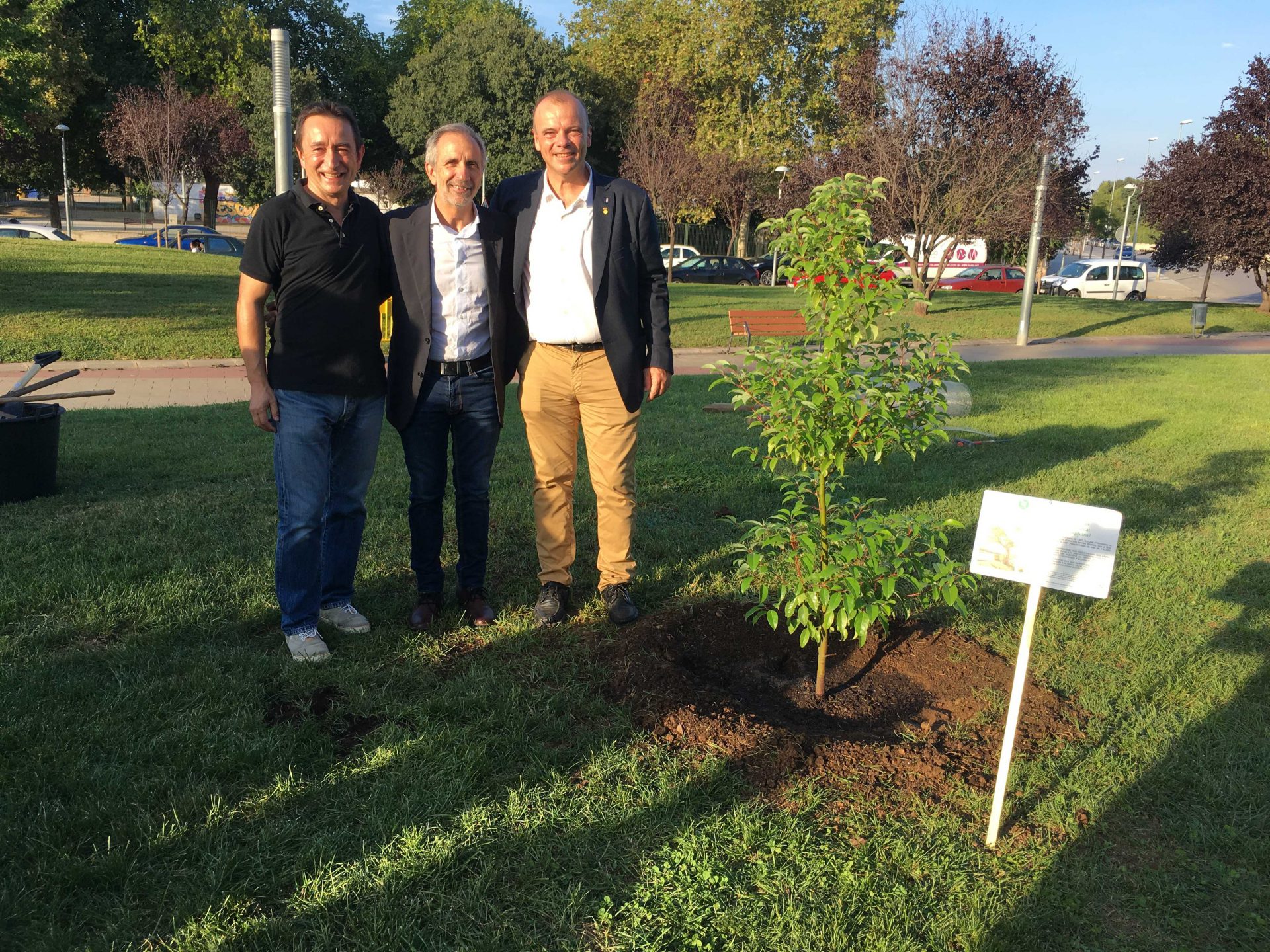 (from left to right: Carlos Sopeña, General Manager of Viver de Bell-lloc, Mayor of Granollers, and Mayor of Canovelles)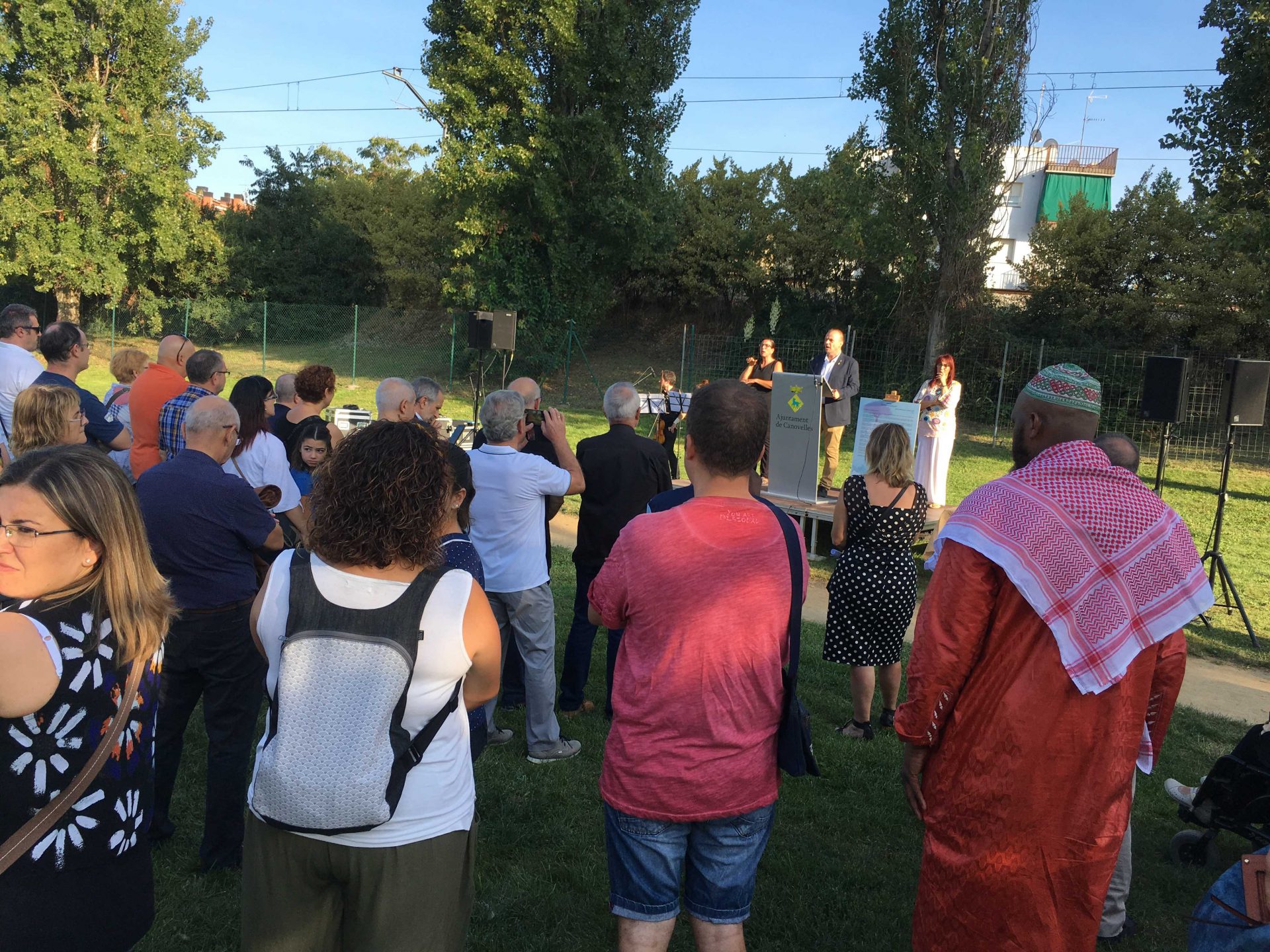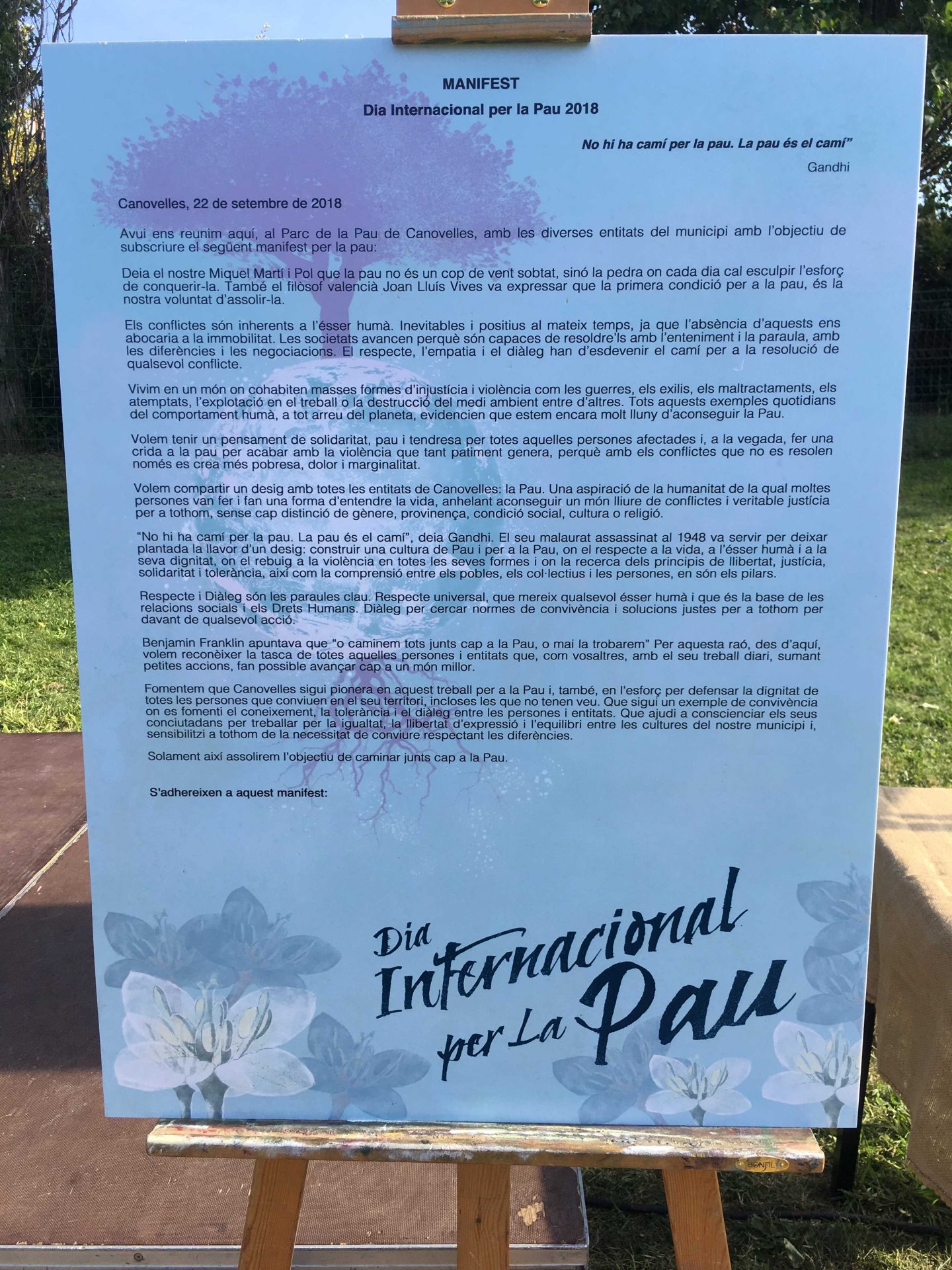 Manifesto for peace
(Photos courtesy of the City of Granollers)