On the occasion of the International Day of Peace on September 21, Mayor Jan Durnez of the City of Ypres, a Vice President and Lead City of the Belgium Chapter, took an initiative for nuclear disarmament together with the two other members of Mayors for Peace, Ghent and Liège, and also the Anti-Nuclear Movement, a coalition of peace groups in Belgium.
At the request of the Anti-Nuclear Movement, the three mayors invited their 586 mayor colleagues in Belgium to sign an open letter urging their federal government and Prime Minister to sign the Treaty on the Prohibition of Nuclear Weapons, which was adopted at the UN last year by a vote of 122 states in favor. The cities were also invited to hang peace flags at their municipal buildings on September 21. 152 mayors agreed to the request to sign the open letter and 192 hoisted the peace flag at their city halls. This initiative was covered in Belgian newspapers and websites.
A growing number of Belgian cities have participated in the peace flag initiative on the International Day of Peace to express their support for peace and nuclear disarmament.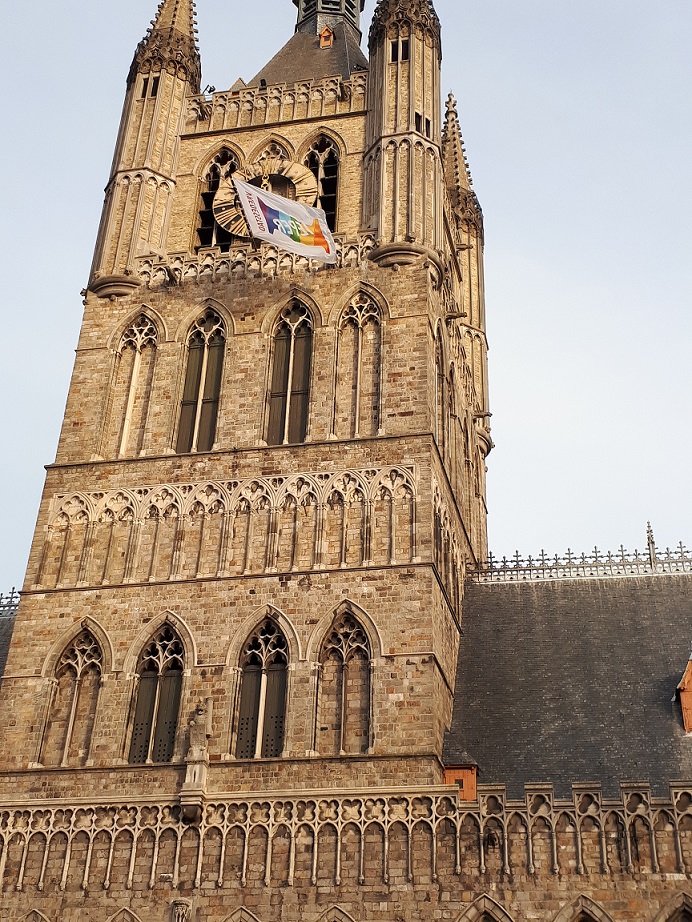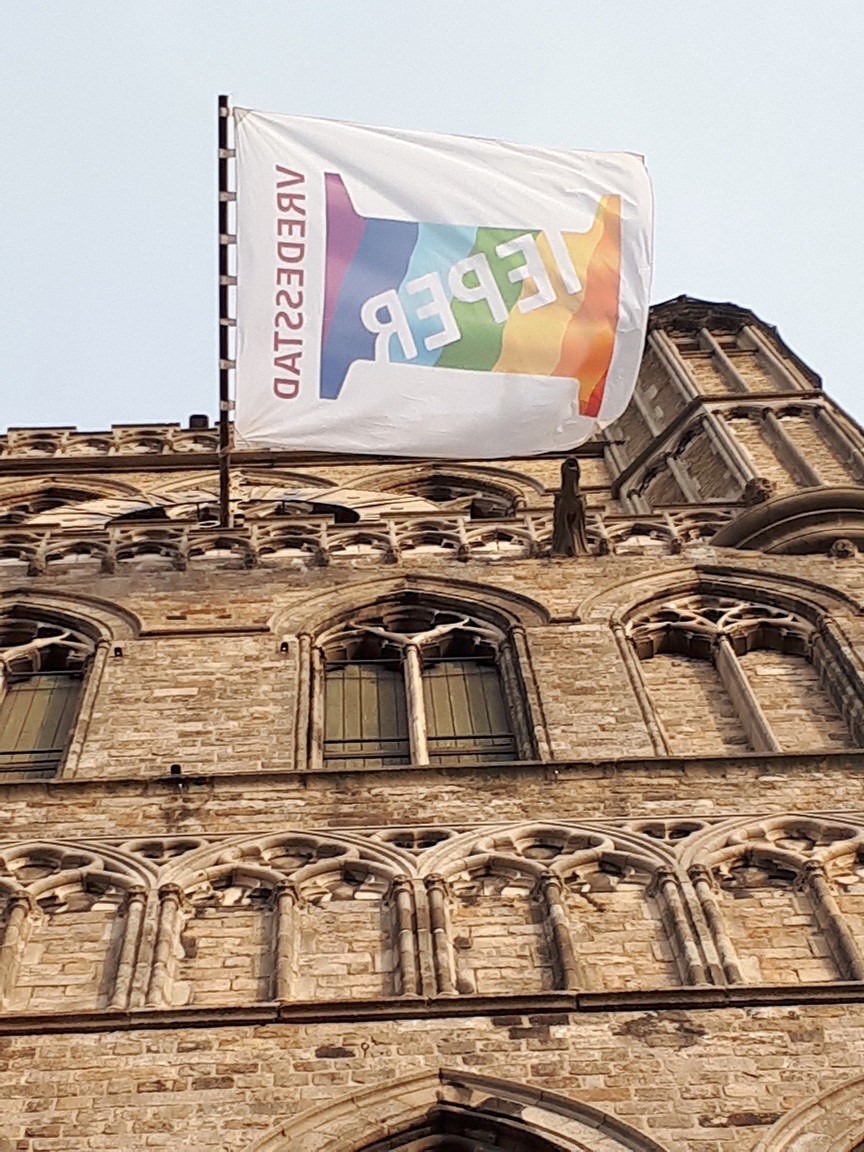 (Photos courtesy of the City of Ypres)