Report from the City of Spinea
From 4 to 9 August, on the occasion of the 73rd anniversary of the atomic bombings of Hiroshima and Nagasaki, a series of peace events called "PikadonBus – A stop for Peace" were held by "Tavolo Intercomunale per la Pace" (The Inter-communal Table for Peace), an association of cities for peace that involves five cities in northern Italy: Mira, Mirano, Noale, Salzano, Spinea.
The symbol of this initiative was a bus named PikadonBus, which carried inside an exhibition on the history of nuclear weapons, the current nuclear threat, the number of nuclear weapons in the world and in Italy, how much money is spent on such weapons, and what people can do to get rid of them. While the bus traveled through the six cities of Dolo, Mira, Mirano, Noale, Spinea and Venice, various associated events were held including flash mobs, readings, theatrical performances, and speeches by guests including Lisa Clark, the Co-President of the International Peace Bureau (IPB), and Father Albino Bizzotto, the President of "Beati i costruttori di pace" ("Blessed Are the Peacemakers"). The series of events gathered about 1,000 visitors in total.
Giovanni Litt, council member of Spinea who was involved in organizing this initiative, says as follows: We believe that "There is no way to Peace, Peace is the way". This is why we decided to bring the bus to people and different places and not the contrary: we need as many people as possible to be touched by Peace and understand that the way starts from each of these thoughts and gestures.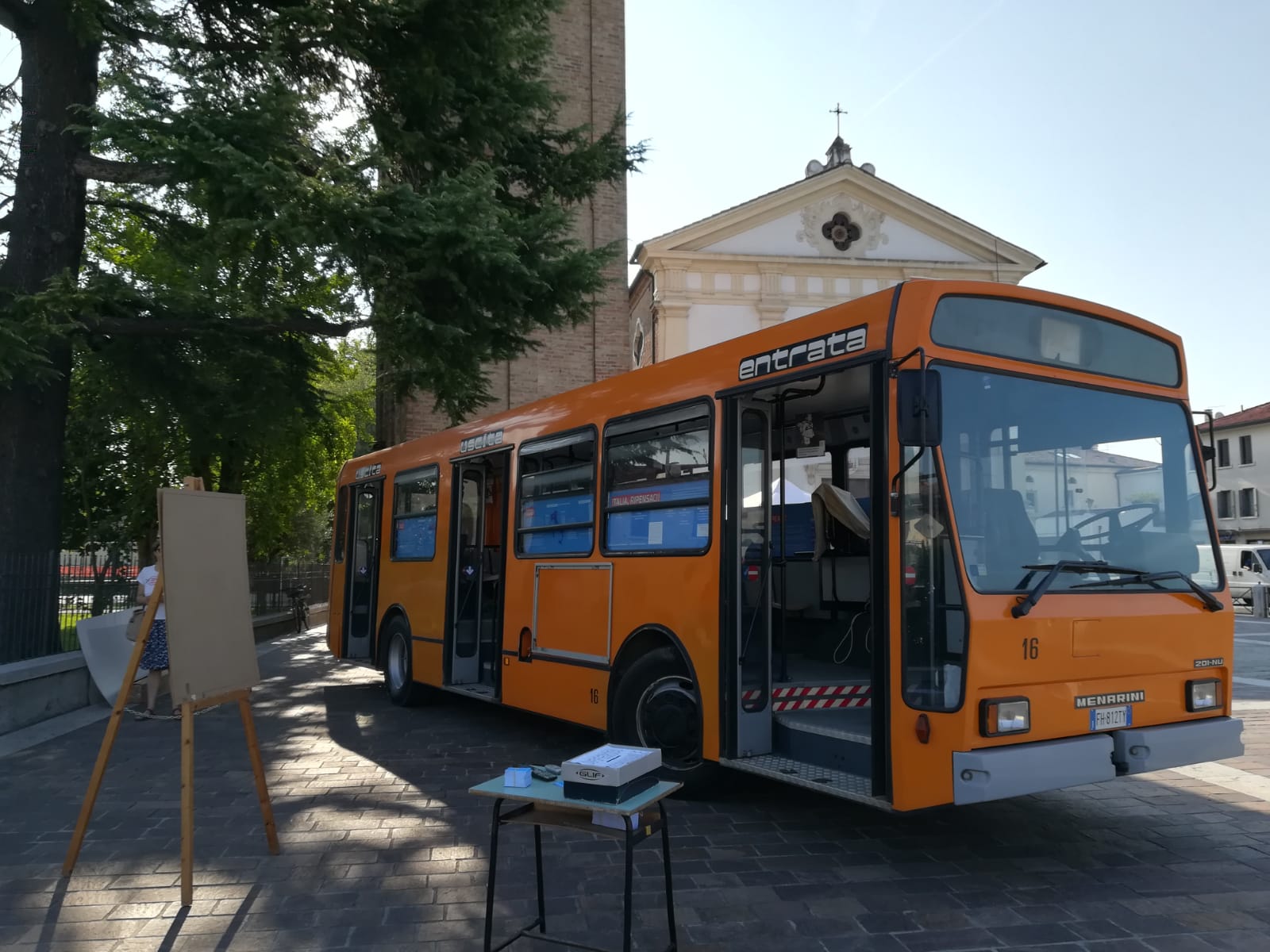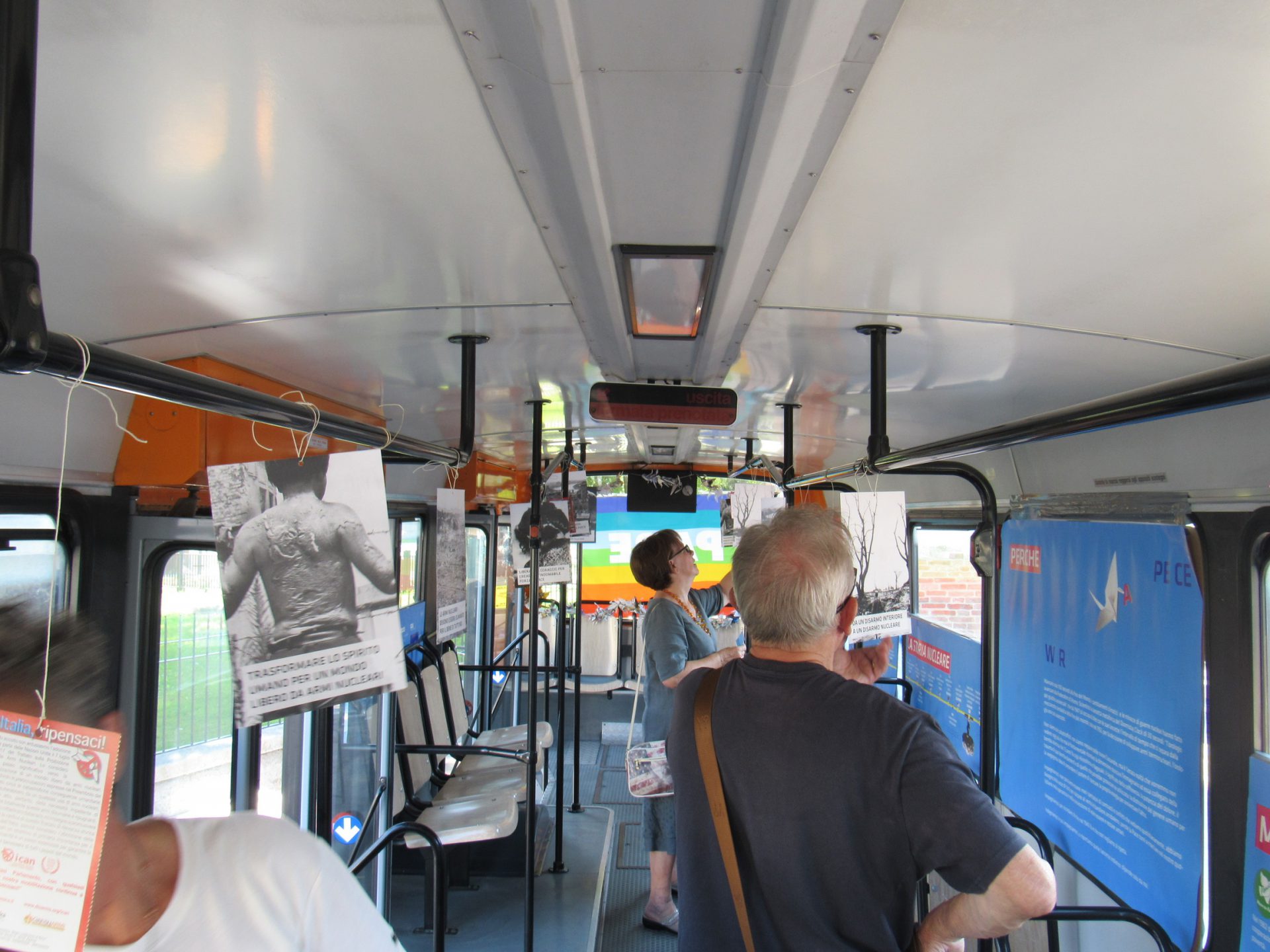 (Photos courtesy of Tavolo Intercomunale per la Pace)