On July 30, Mexico City, a Vice-President City of Mayors for Peace and the Lead City in Mexico began this year's 2nd stage of "For your Family, Voluntary Disarmament", a program aiming to prevent crime and to tackle urban violence caused by the use of firearms in the city.
Originally launched in 2012, this program seeks to raise awareness among the population regarding the risks of owning guns and ammunition. It consists of an exchange of weapons for economic assistance, domestic appliances, or computer material. The program also contemplates the exchange of toy weapons (bows and arrows, toy guns and rifles, etc.) for educational toys. This exchange is voluntary, and the anonymity of those handing over the weapons is guaranteed.
The "For your Family, Voluntary Disarmament" program, an unprecedented effort to raise citizens' awareness, increase institutional cooperation, and prevent crime, reflects Mexico City's commitment to the Culture of Peace. As part of this program, from 2012 to March 2018, more than 30,000 fire weapons were turned in and destroyed and the City's Social Development Office has announced a budget of more than 18.8 million Mexican pesos for the rest of 2018.
>Introduction of "For your Family, Voluntary Disarmament"on the Mayors for Peace website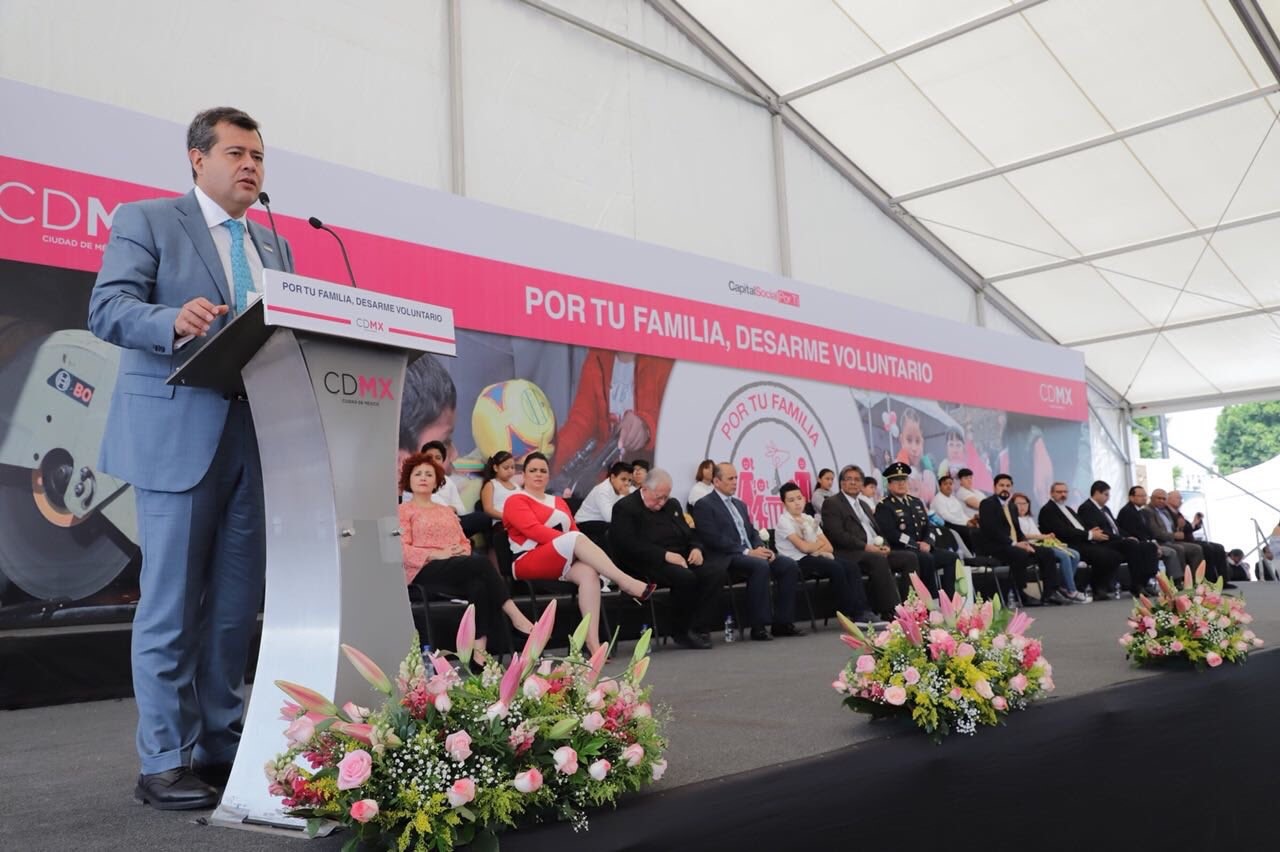 José Ramón Amieva Gálvez, Mayor of Mexico City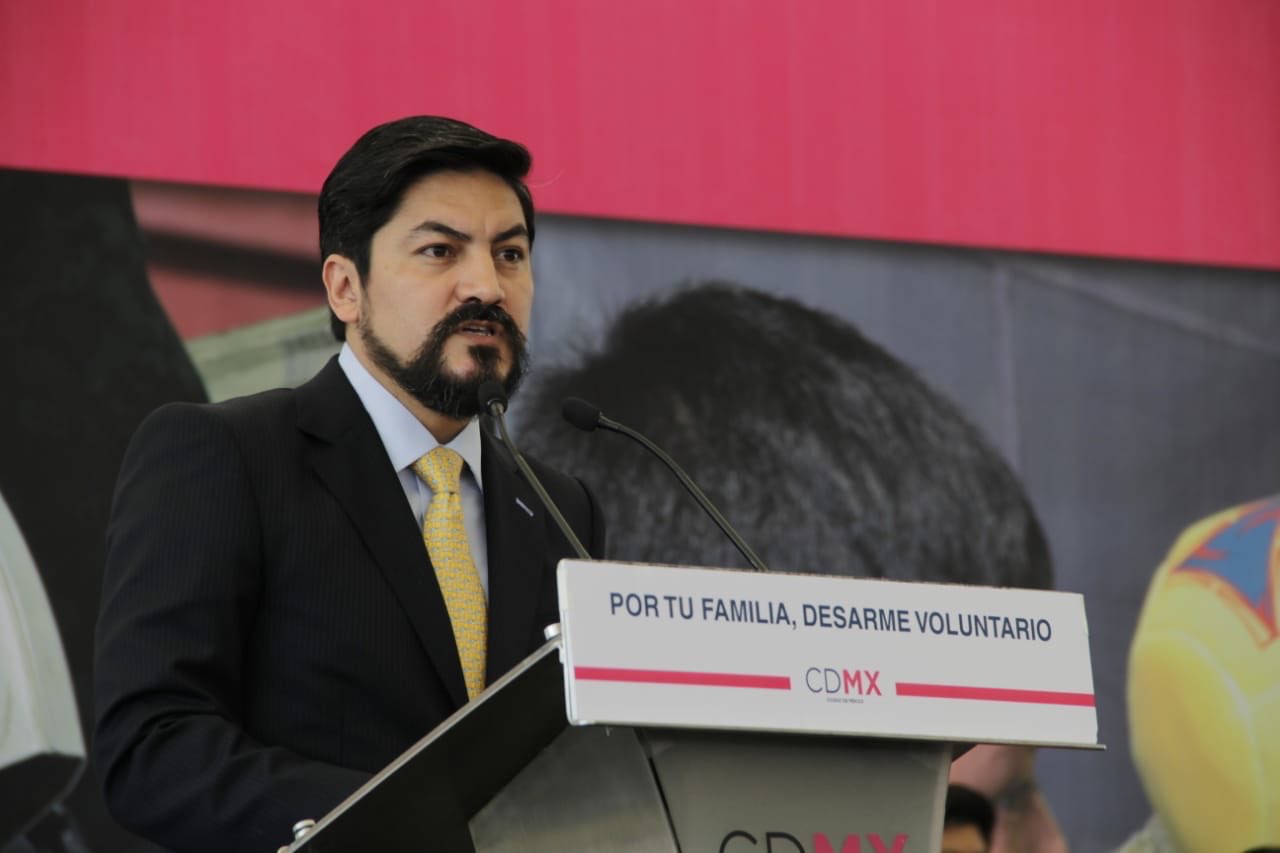 Alejandro Piña Medina, Secretary of Social Development Office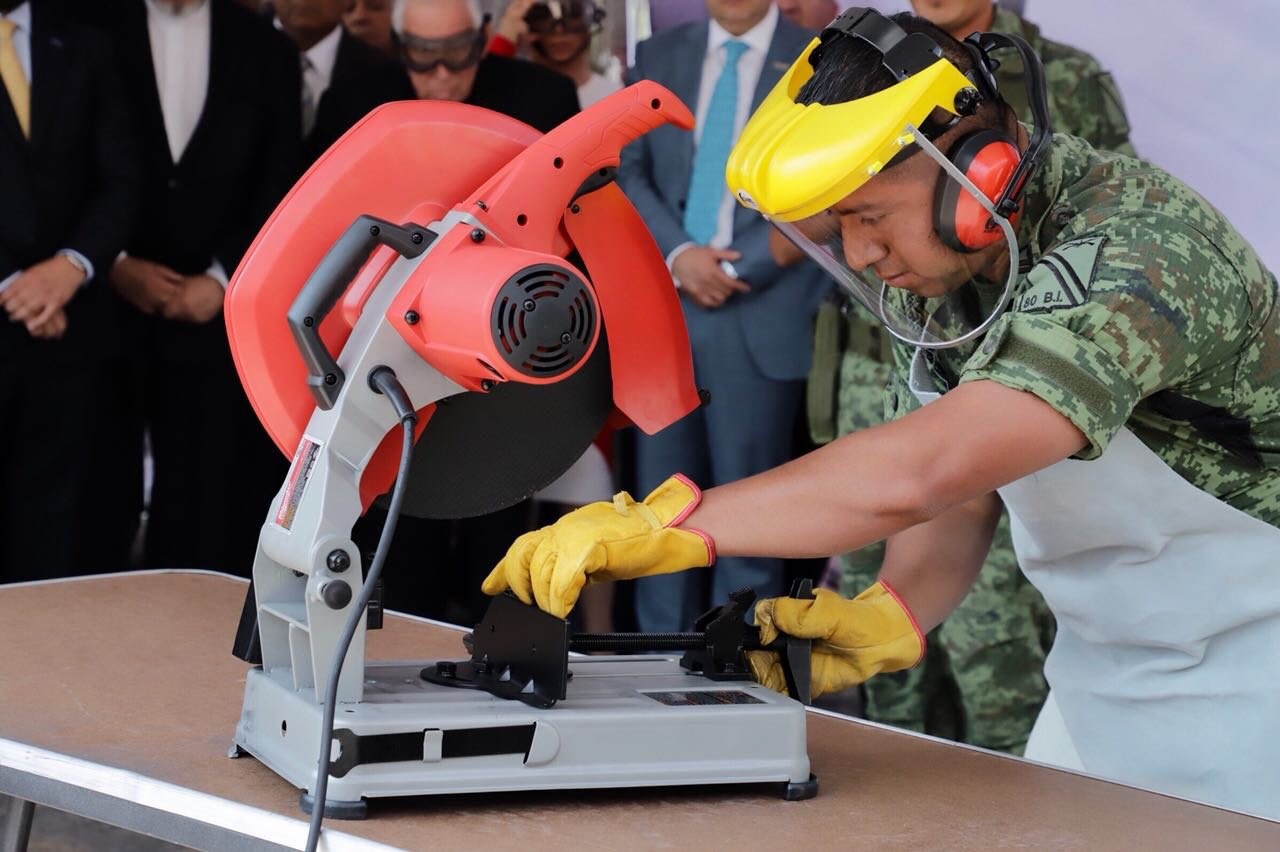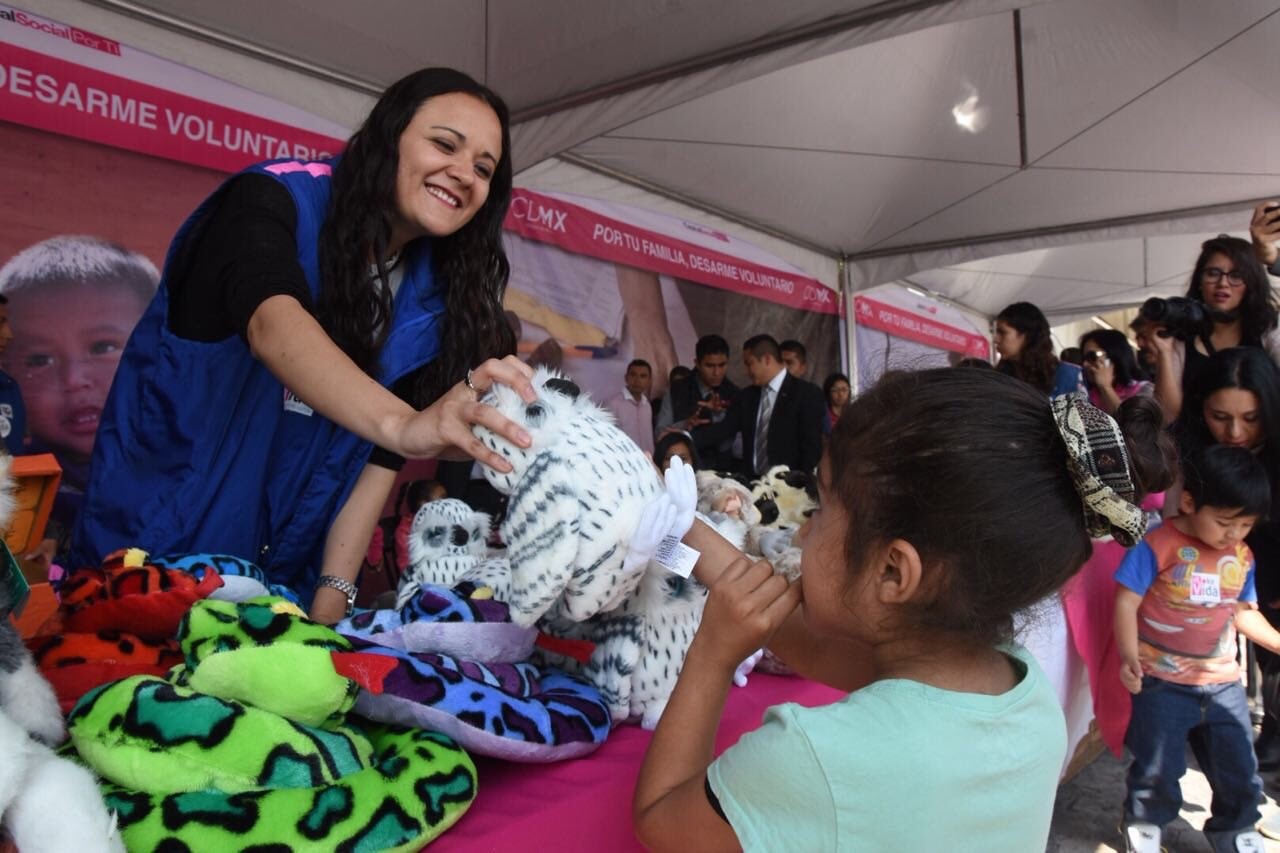 (Photos courtesy of Mexico City)