The City of Ormoc, which joined Mayors for Peace in July, is implementing peace education utilizing a picture book "Paper Crane Journey". The book is about Sadako Sasaki, a young girl from Hiroshima who died of radiation-induced leukemia ten years after the atomic bombing. While she was in the hospital, she folded paper cranes to make her wish to get better come true.
A Hiroshima-based nonprofit organization ANT-Hiroshima has been translating this book into foreign languages and recently completed a Visayan version, one of the main languages in the region. With the help of ANT-Hiroshima, Ormoc's Chamber of Commerce and Industry, and the Education Ministry, copies of this book have been donated to all the elementary schools in the city.
The city organized a peace poster contest and a peace essay contest for local junior high school students who have read this book and donated one of the prize-winning works to Hiroshima. The City of Ormoc intends to promote various peace initiatives to pass down the message of peace to younger generation.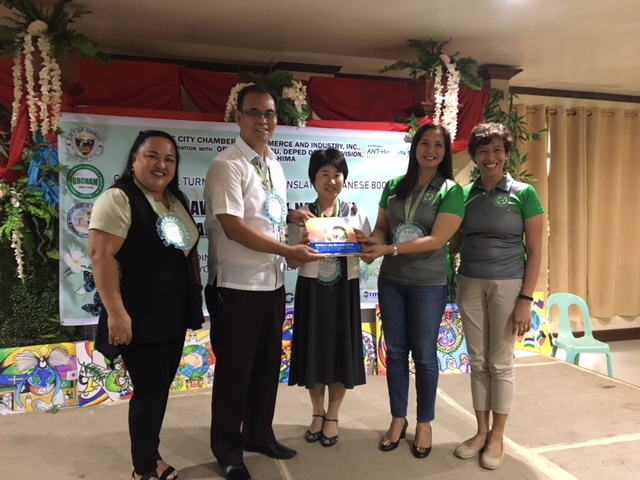 Donation ceremony of the picture book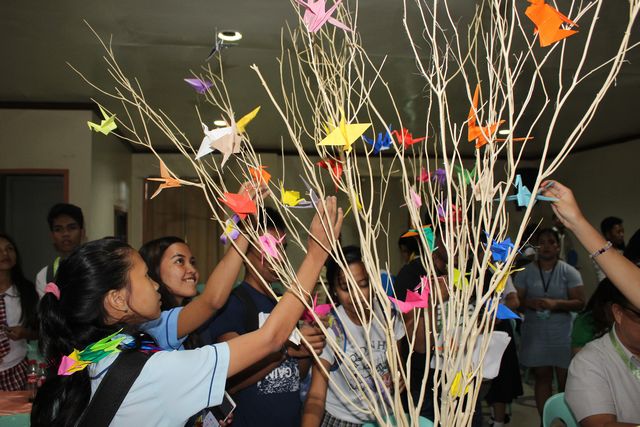 Workshop of paper crane folding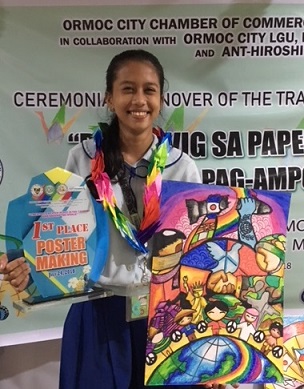 First prize winner of the peace poster contest holding her work
(Photos Coutesy of ANT-Hiroshima)