On September 21, to commemorate this year's International Day of Peace, the City of Gavà organized a full day of activities at a local library "Biblioteca Josep Soler Vidal." Planted in the library's garden is a seedling of a Ginkgo tree, whose mother tree was exposed to the atomic bombing of Hiroshima. The event included storytelling, workshops, and presentations of haikus. More than 60 students participated in the event, which received support from the Catalan Chapter of Mayors for Peace.
The day began with a storytelling of a Japanese fairy tale "The Story of the Old Man Who Made Withered Trees Blossom," followed by an origami workshop, in which children folded paper cranes and wrote messages of peace that they later hung around a second-generation A-bombed Ginkgo tree.
Guests of the event included Raquel Sánchez, the Mayor of Gavà, and Èric Plaza, the Councilor for International Cooperation and Culture of Peace. Mr. Plaza said "The tree is here as a symbol of peace to all generations. These trees witnessed the tragedy and horror of the atomic bombing, but they sprouted buds again from their burnt trunks, giving citizens hope and courage to live, and symbolically calling for the abolition of nuclear weapons and the realization of eternal world peace."
A variety of schools, youth centers and other citizens' groups of the Horta-Guinardó neighborhood were involved in this initiative.
The planting of the second-generation A-bombed Ginkgo tree and other activities show the firm commitment of the City Council of Gavà to prevent any repetition of the A-bomb tragedy, to raise awareness about the inhumane cruelty of nuclear weapons, and to continue to work for their urgent abolition.
>Report in Catalan on the Catalan Chapter of Mayors for Peace website
>Report by local TV "Gavà televisió"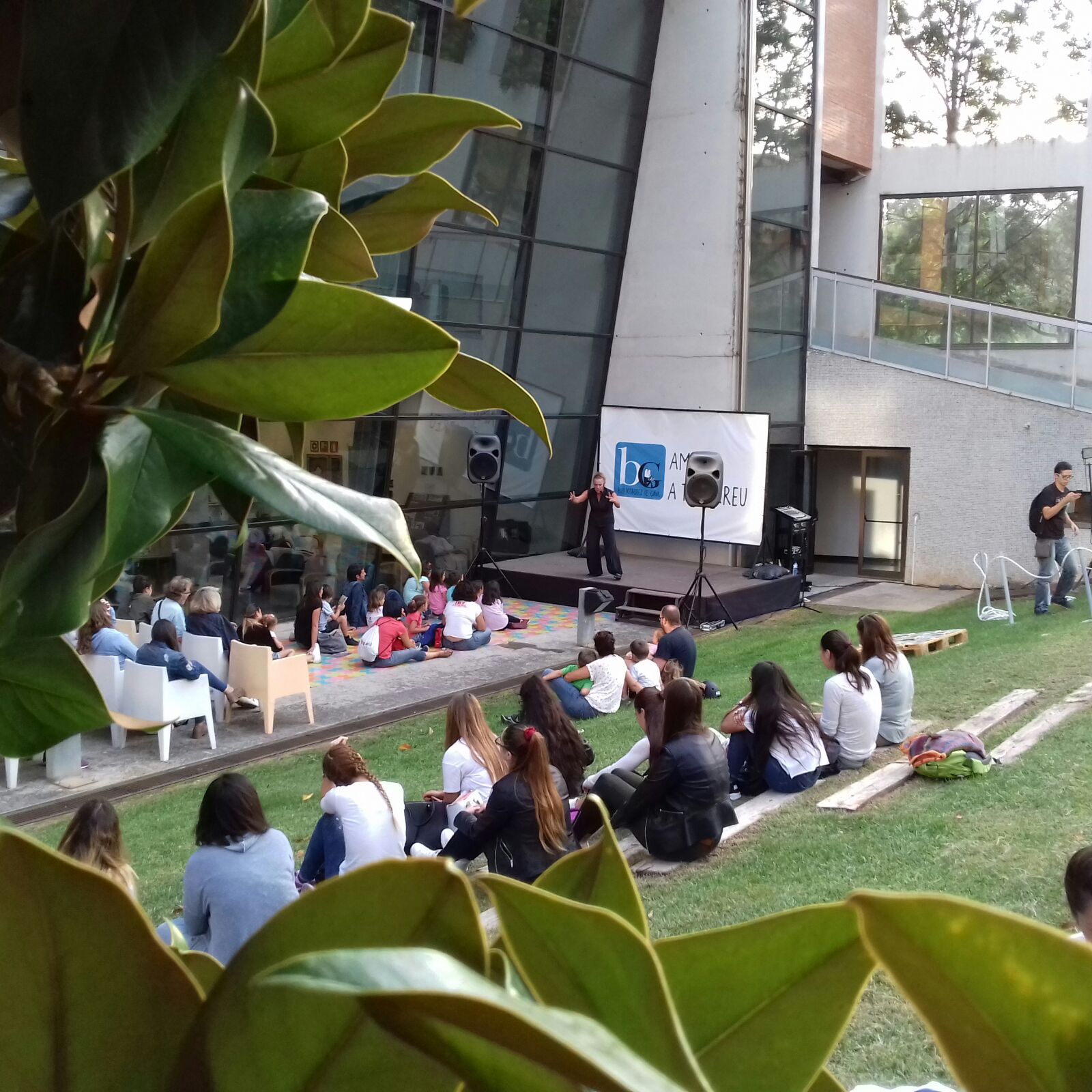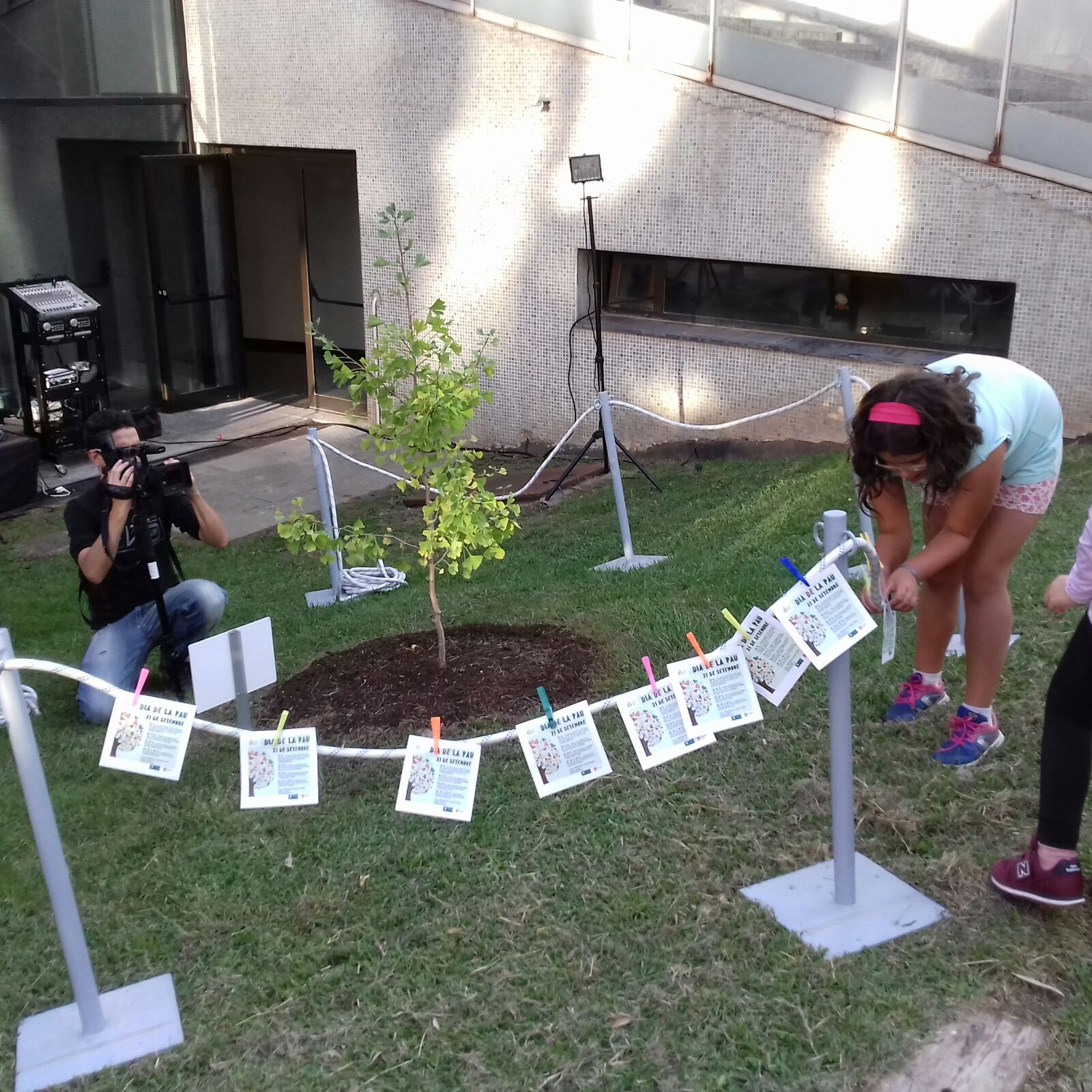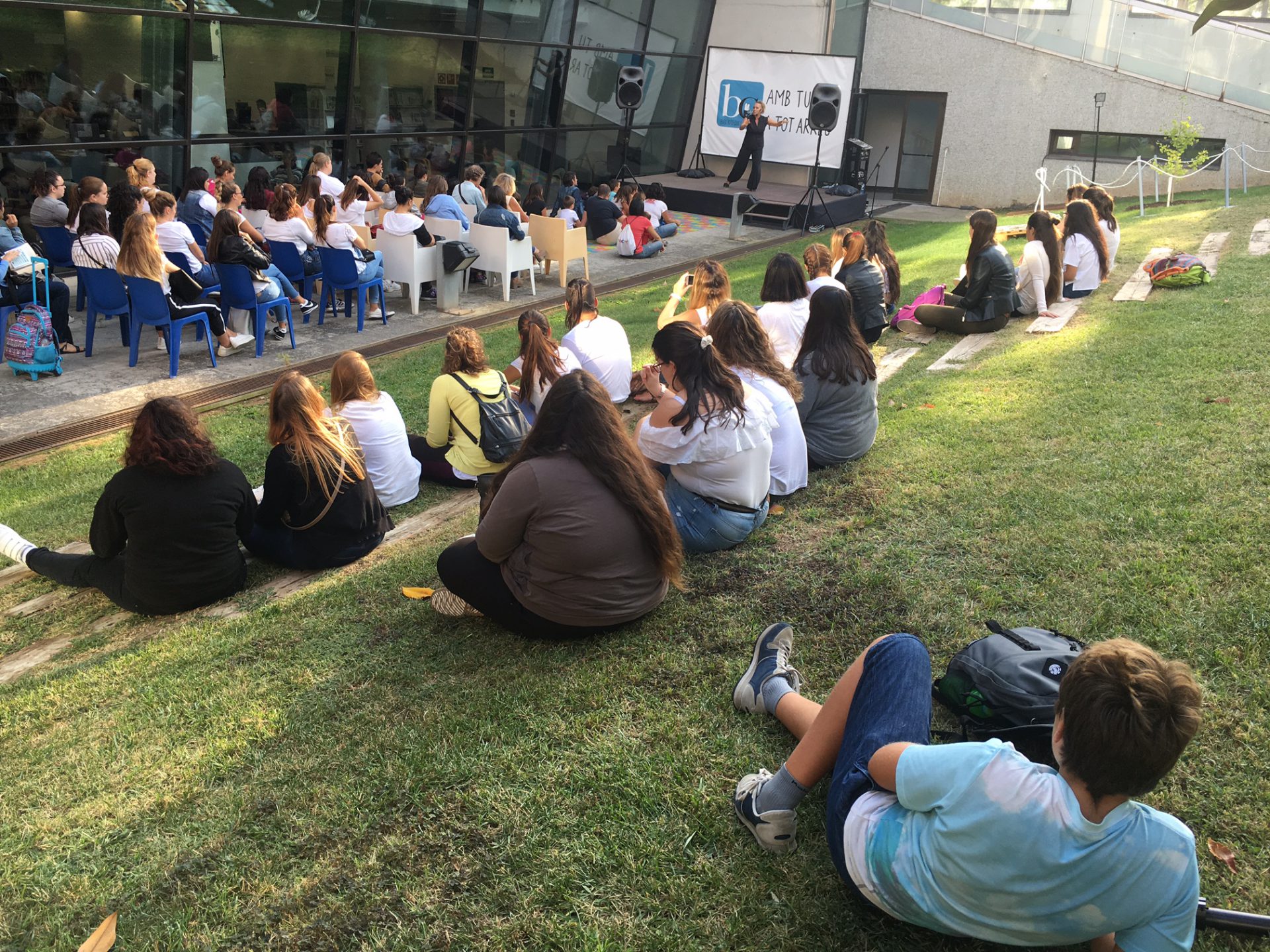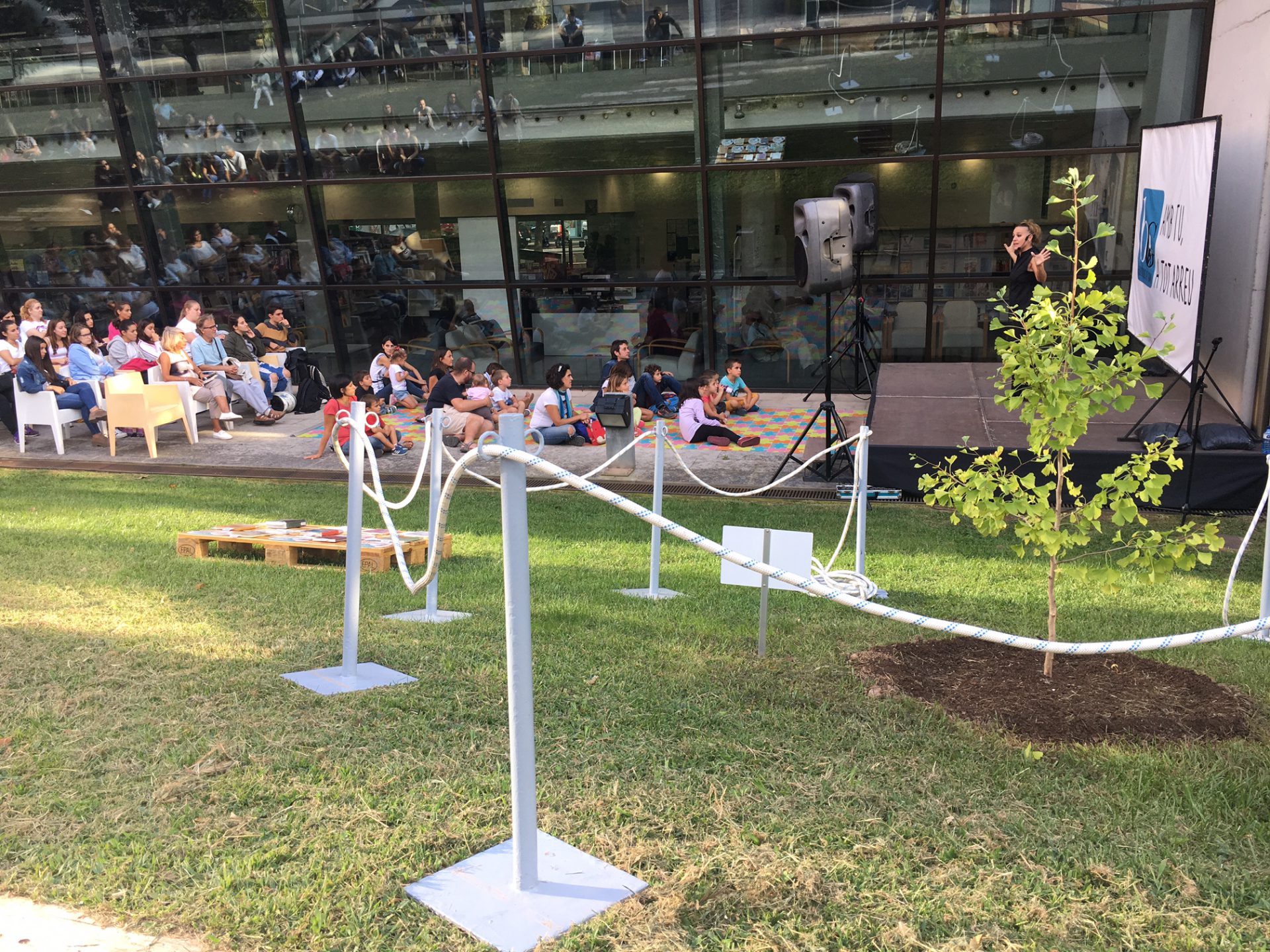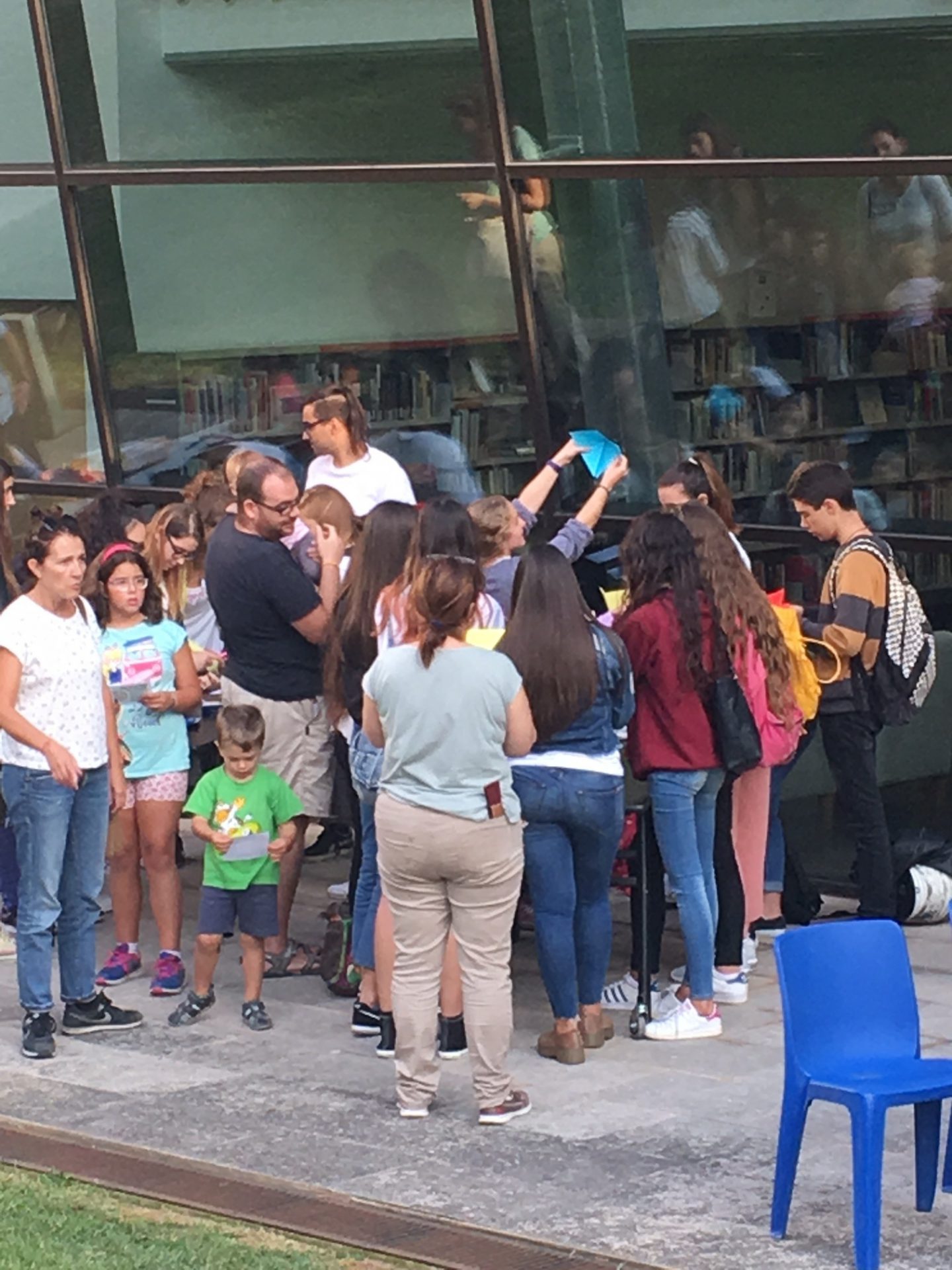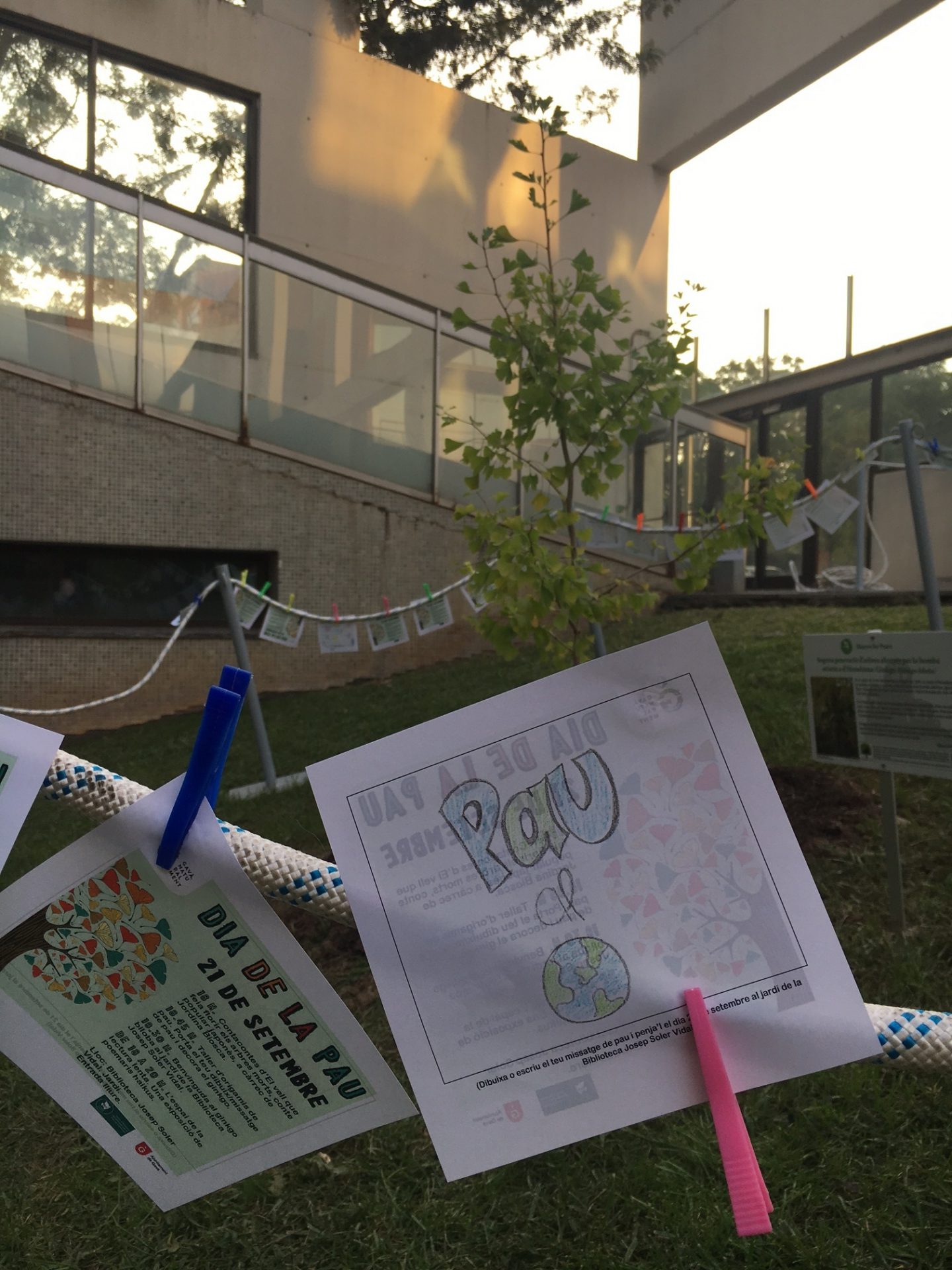 (Photos courtesy of Catalan Chapter of Mayors for Peace)