On December 1st, Mayor Josep Mayoral as vice-president of Mayors for Peace signed a protocol of agreement with Viver de Bell-lloc, a private nursery garden, to take care of nurturing seedlings from Hiroshima until they can be planted in public spaces, in the framework of its social program.
This is a joint program of Mayors for Peace and the city of Granollers using trees as a symbol of peace and hope to publicize the damage caused by the atomic bomb and raise public awareness for peace. Once these seedlings of A-bombed trees are ready to be planted in public parks or gardens, they will be delivered to other member cities.
The Foundation of Viver de Bell-lloc works toward the social and employment inclusion of people with intellectual disabilities or severe mental disorders by conducting projects in the agro-ecological and environmental sectors, offering training programs and promoting independent living.
Several seedlings of Ginkgo biloba, Diospyros kaki and Cinnamomum camphora are growing in the nursery garden under the care of a group of employees related to the social program.
This is an encouraging project for all participants, a good example of collaboration between a public institution and a private foundation, and an opportunity to work on social inclusion with disabled people.
>Related News: the City of Granollers website (in Catalan)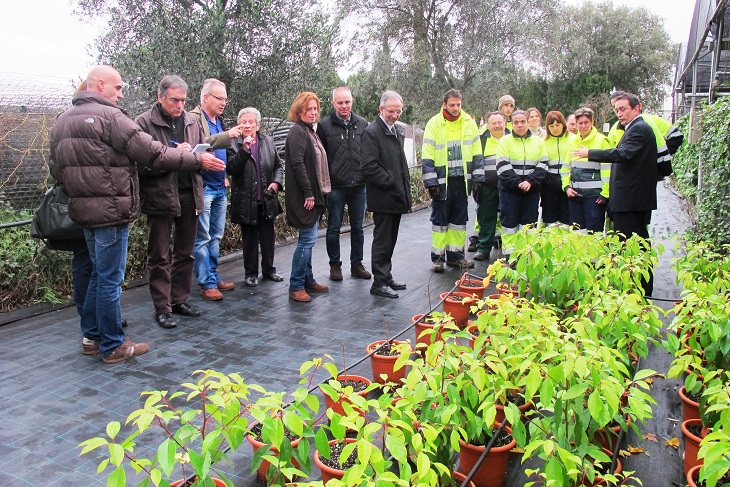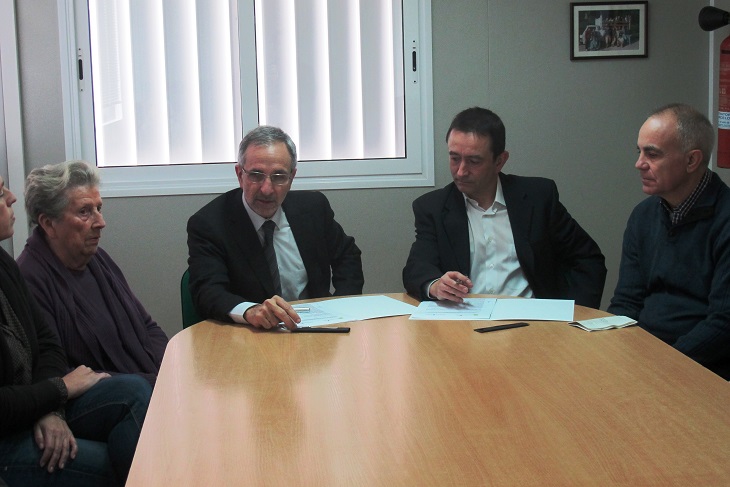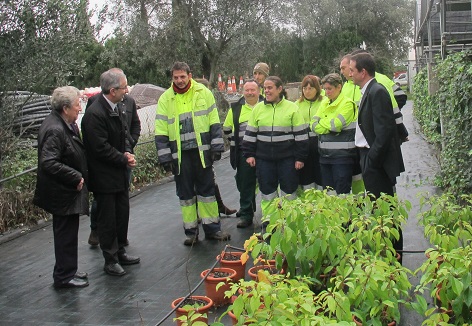 The seedlings grown from seeds taken from trees that survived the bombing of Hiroshima are growing
in a nursery garden near Granollers
(Photo Credit: The City of Granollers)