Since FY2014, Mayors for Peace has been inviting young staff members from overseas member cities to Hiroshima as interns, where they are involved in work at the secretariat. Last fiscal year, we accepted seven interns from seven cities.
The interns experienced various different types of work in the secretariat, including updating information about member cities in their own country, surveying cities in their country that are not yet members and requesting that they become members, creating the certification and procedures for new member cities, and more. On the other hand, the interns also provided the secretariat staff with information on peace-related activities in their own member cities, and thus helped to promote mutual understanding and stronger links.
The interns also visited the Hiroshima Peace Memorial Museum, Peace Memorial Park, Hiroshima National Peace Memorial Hall for the Atomic Bomb Victims and the Radiation Effects Research Foundation, listened to A-bomb testimonies, and participated in discussions with high school students. In this way, they could deepen their understanding of the actual damage from the atomic bombing, and share Hiroshima's wish for peace.
WAfter they return to their countries, each intern is involved in activities to abolish nuclear weapons based on what they learned in Hiroshima, such as giving lectures and providing peace education to young people. Through this internship program, the secretariat hopes that the wish of Hiroshima to achieve a peaceful world free of nuclear weapons will be spread to the rest of the world.
| City | Number of interns | Period of stay |
| --- | --- | --- |
| Hanover (Germany) | 1 | May 26 – June 8, 2016 |
| Volgograd (Russia) | 1 | June 16 – 29, 2016 |
| Wellington (New Zealand) | 1 | July 4 – 15, 2016 |
| Santos (Brazil) | 1 | November 28 – December 9, 2016 |
| Des Moines (US) | 1 | January 11 – 23, 2017 |
| Muntinlupa (Philippines) | 1 | January 26 – February 8, 2017 |
| Malakoff (France) | 1 | February 13 – 24, 2017 |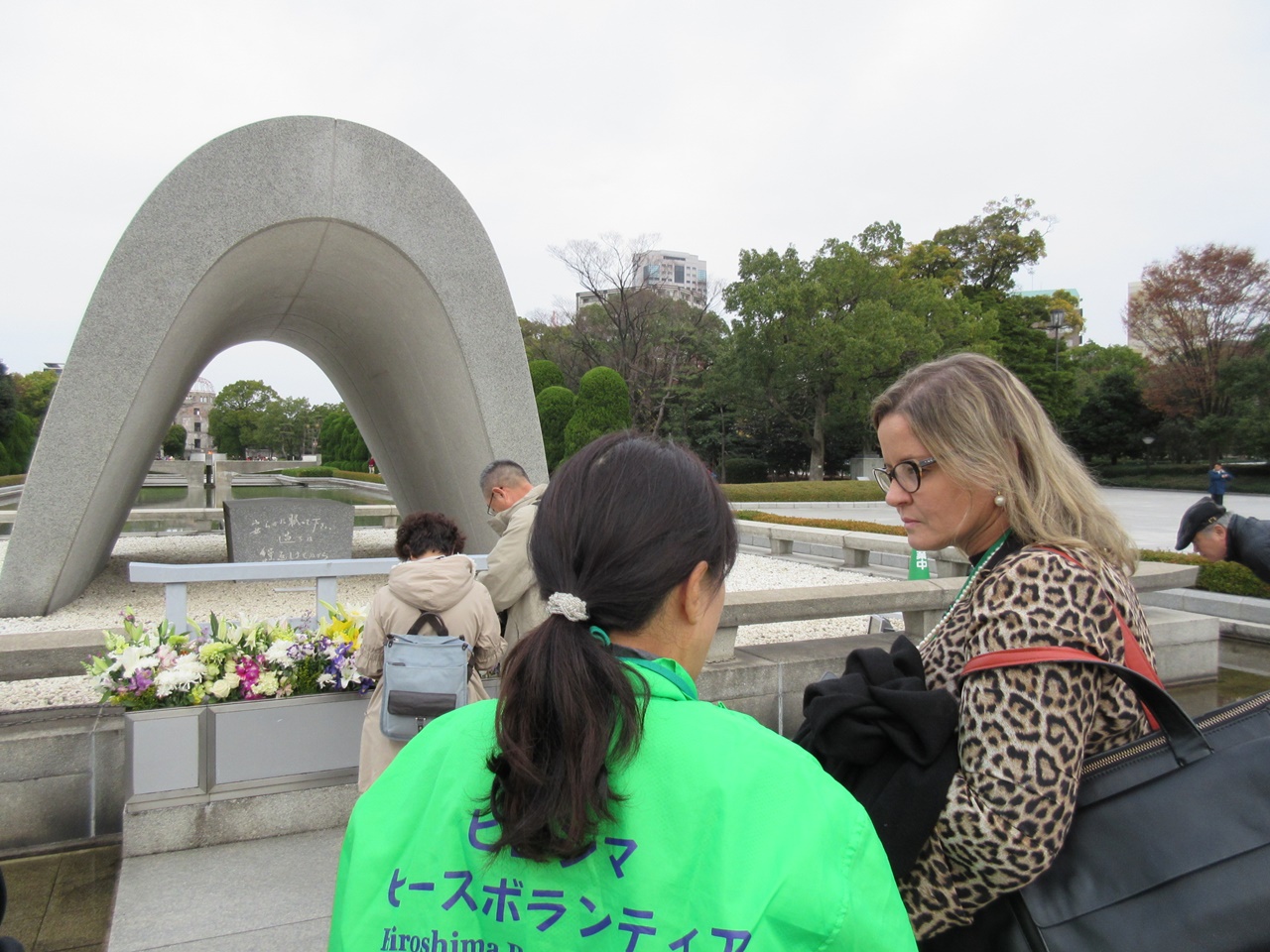 Intern listening to an explanation of the Cenotaph for the A-Bomb Victims by a peace volunteer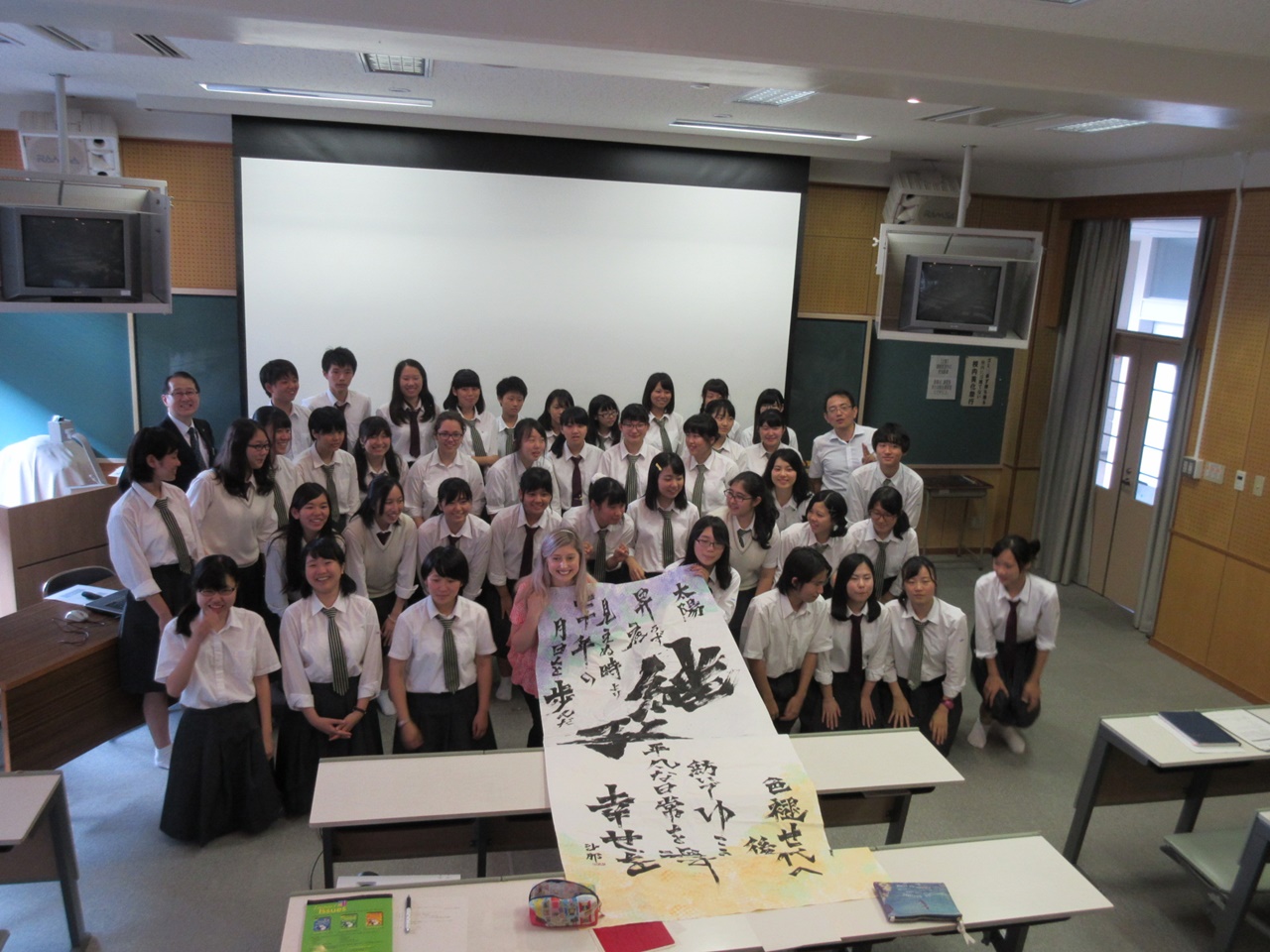 Intern receiving the calligraphy work praying for peace made by high school students