At the Executive Conference in November 2015, Mayors for Peace designated "conveying the A-bomb experience to future generations through youth exchanges" as one of its intensified activities to promote nuclear weapons abolition for the next few years.
Consequently, we invited eight youth participants from Mayors for Peace member cities to an intensive summer course "HIROSHIMA & PEACE" which is implemented by Hiroshima City University. In addition to the course, we carried out our program which included an outline of Mayors for Peace and an exchange of views.
[Outline of the Project]
Duration: August 2nd (Tue) ~10th(Wed) ☆Schedule
Place: Hiroshima City
Contents of the program on Mayors for Peace:
・Outline of Mayors for Peace (by the secretariat)
・Introduction of Peace Activities carried out by member cities (by the participants)
・Discussion as to activities after returning to the participants' municipality
Activities after the program:
The participants submitted a report to the member city in which they live. The report included information about what they learned through this program, their own plans for peace activities, and concrete proposals for Mayors for Peace activities for nuclear weapons abolition. The member cities will consider implementing projects based on their youth participant's ideas.
Participants and their proposal:
| No. | Member Cities | Participants | Link to Report |
| --- | --- | --- | --- |
| 1 | Malakoff City (France) | Izia Royannez | Here |
| 2 | Manchester City (UK) | Aibhlin O'Leary | Here |
| 3 | Manchester City (UK) | Samuel Shaw | Here |
| 4 | Montreal City (Canada) | Chenlu (Tracey) Cui | Here |
| 5 | Santos City (Brazil) | Herbert Santo de Lima | Here |
| 6 | Seattle City (USA) | Sarah Chambers | Here |
| 7 | Akita City (Japan) | Miho Umeda | Here |
| 8 | Akita City (Japan) | Bayasgalan Buyankhishig | Here |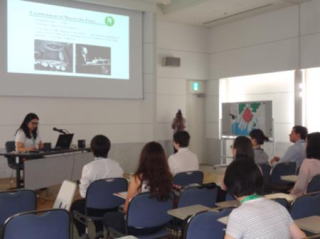 Outline of Mayors for Peace
Presentation by a participant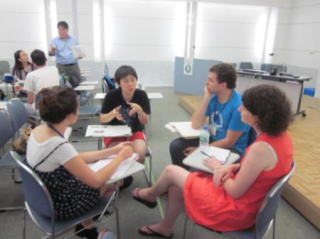 Discussion of Action Plan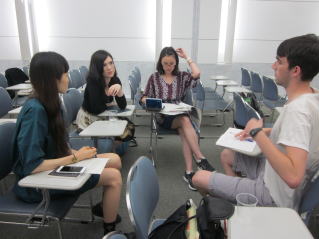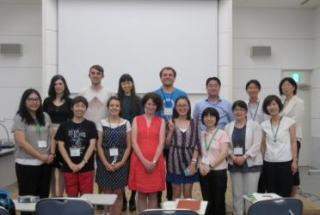 Participants and Staff of Mayors for Peace