My name is Busba Krajangchai, and I work for the Bangkok Metropolitan Administration (BMA) in the Kingdom of Thailand. I have been dispatched by the BMA, which is a Mayors for Peace leader city, and have been working as an intern in the Mayors for Peace secretariat from the end of October 2015 to the end of March 2016. I am very grateful to have been given this opportunity to work at Mayors for Peace, which aims to create a peaceful world free of nuclear weapons.
My life in Hiroshima has proceeded smoothly. Before coming to Japan, I was worried about whether or not I would be able to blend into a completely different culture with inadequate preparation. However after coming to Japan I found that Hiroshima is a wonderful city, both for living in and for visiting. Here I have been able to get involved in work for the Mayors for Peace, Hiroshima Peace Memorial Museum and Hiroshima University, and have learned about the working environment and lifestyle in Japan. My co-workers and supervisors in the workplace are very nice people-they look after me and give me a helping hand when I have problems. My experience in Hiroshima is one of the best experiences in my life and one that I surely will never forget.
In my home of Thailand, we have not experienced the damage of the atomic bomb, and for this reason, learning about what happened in Hiroshima and the suffering of the survivors has been a valuable experience for me. The scale and the tragedy of the atomic bombing and the suffering that resulted from it was even greater that what I had imagined when I was in Thailand. It pains me whenever I come across the reality of the damage from the bombing.
By coming to Hiroshima, learning from experts, related documents, the Peace Memorial Museum and the media, and speaking with A-bomb survivors, I have been able to gain a better understanding of the reality of the damage from the bombing. I have also visited the Radiation Effects Research Foundation and learned about the effect of radiation on people. When I return to Thailand I want to tell people about what I have experienced and learned in Hiroshima, and communicate the importance of peace. I believe that we should reject any type of nuclear weapon, and should never possess nuclear weapons for any reason.
| City | Number of interns | Period of stay |
| --- | --- | --- |
| Bangkok (Thailand) | 1 | October 26, 2015 – March 31, 2016 |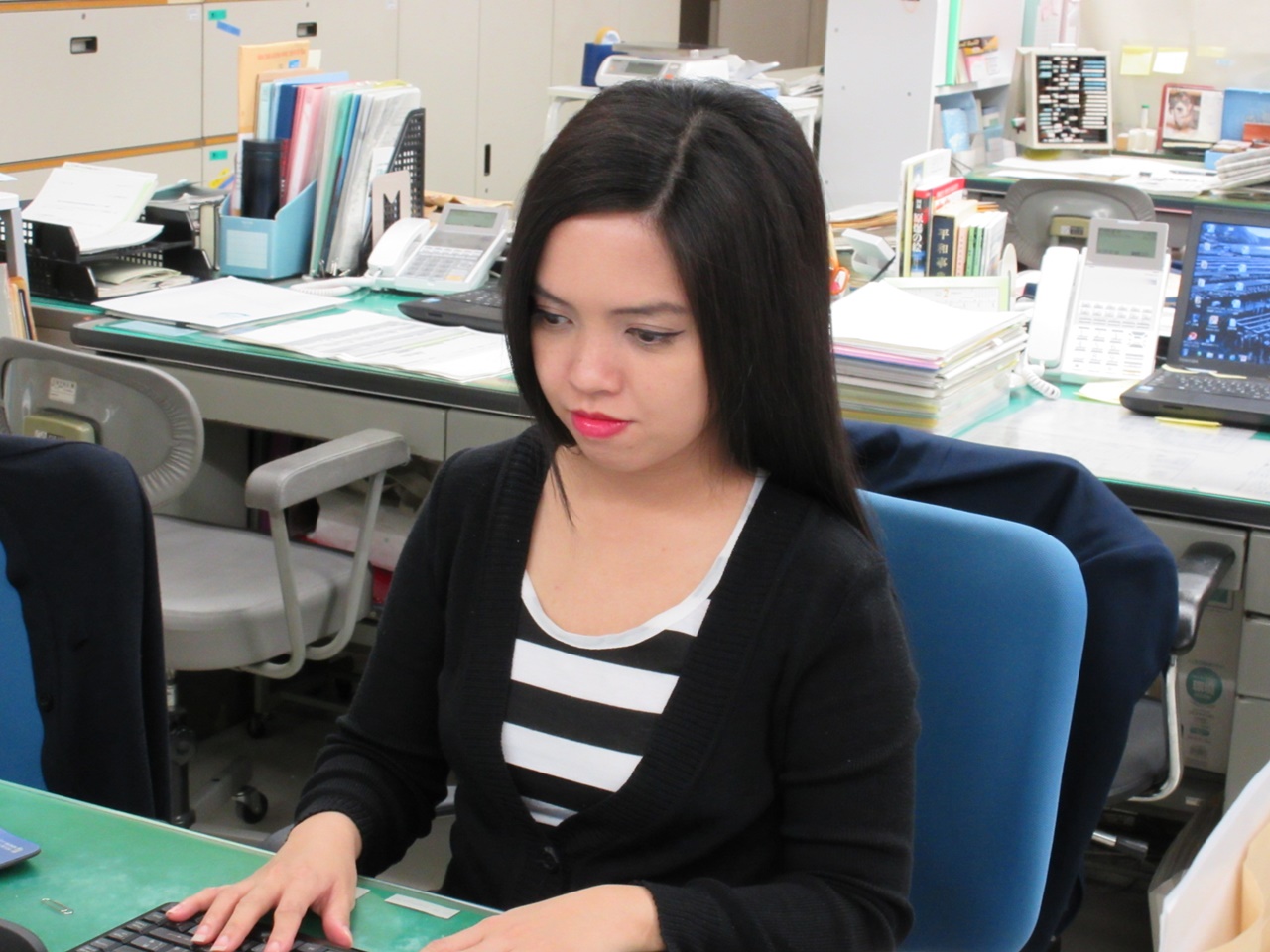 Ms. Krajangchai at work