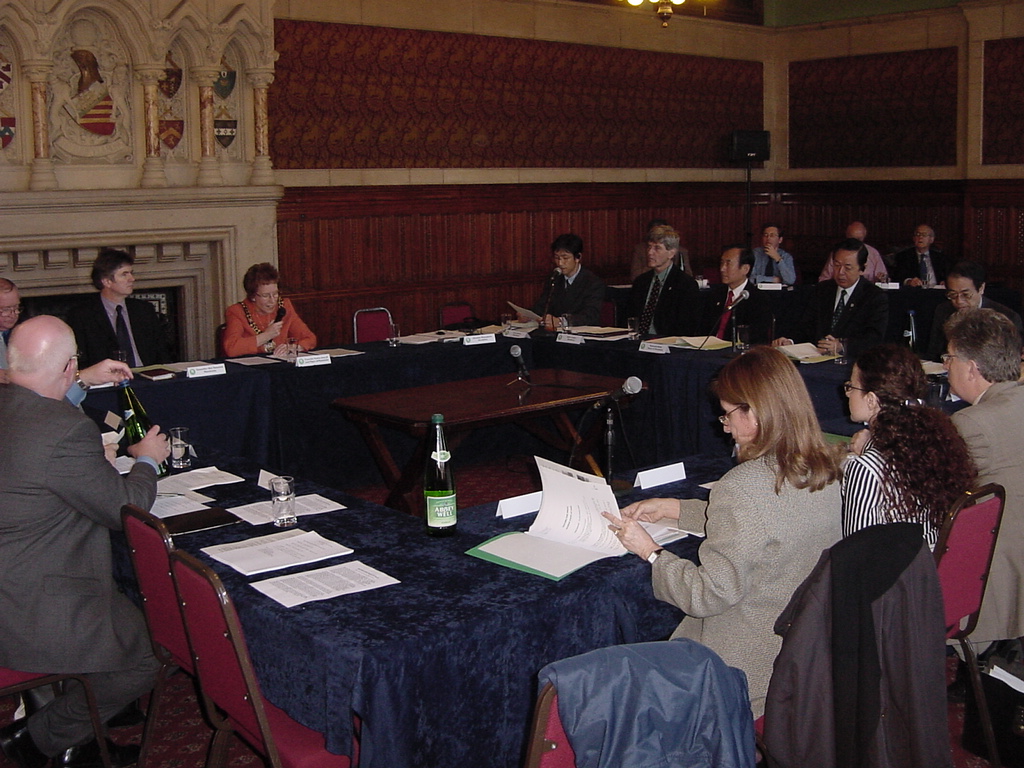 The 6th Executive Conference of Mayors for Peace was held in the city of Manchester, UK. The main items on the agenda were an Emergency Campaign to Ban Nuclear Weapons and various issues related to the 6th General Conference to be held in 2005.
Participants expressed general satisfaction that our conference has increased membership to 554 cities in 107 countries and territories, expressing also the hope that we are developing into an effective network of cities passionate about pursuing peace.
The Executive Cities affirmed that, given growing worldwide demand for the abolition of nuclear weapons, it is essential to maintain or strengthen all our main activities.
1 Dates

Oct. 17 (Fri) and 18 (Sat), 2003
2 Venue

Manchester, UK
3 Participating
    Cities

5 Cities

City (From oldest to newest)
Representative
President
Hiroshima (Japan)
Dr. Tadatoshi Akiba (Mayor)
Vice Presidents
Nagasaki (Japan)
Mr. Iccho Ito (Mayor)
Hannover (Germany)
Mr. Hans Moenninghoff
(Deputy Chief – Executive)
Malakoff (France)
Ms. Catherine Margate (Mayor)
Manchester (UK)
Ms. Audrey Jones (Lord Mayor)

Dundee (Scotland)
  Mr. George Regan (City Council, NFLA Chairman)
Leeds (UK)
  Mr. Michael McGowan (City Council),
Sean Morris (City Council Adviser)
Brighton & Hove (UK)
  Mr. Brian Fitch (City Council, International Secretary of Peace Messenger Cities)
New Haven (US)
  Mr. Alfred Marder (Vice President of Peace Messenger Cities)
NGO Committee on Disarmament
  Mr. Aaron Tovish
4 Agendas

Reports of activity since the 5th General Conference (2001)
Agenda item 1
  Activities targeting 2005
Agenda item 2
  Mid- and Long-term Activities (beginning in 2005)
Agenda item 3
  6th General Conference(2005)
Agenda item 4
  Motions to be adopted by the Executive Committee
  ① Resolution concerning the Abolition of Nuclear Weapons
  ② Final Executive Committee communiqué on matters discussed and decided
5 Resolutions