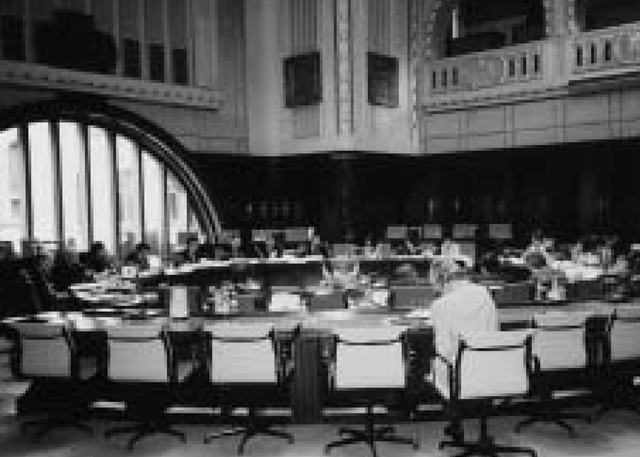 The 5th Executive Conference held in Hannover, Germany, discussed ways of fortifying the activities of the Mayors Conference, the Resolution to Promote the Abolition of Nuclear Weapons and so on.
1 Dates

Sep. 1 (Fri) and 2 (Sat), 2000
2 Venue

Hannover, Germany
3 Participating
    Cities

6 Cities

City (From oldest to newest)
Representative
President
Hiroshima (Japan)
Dr. Tadatoshi Akiba (Mayor)
Vice Presidents
Nagasaki (Japan)
Mr. Iccho Ito (Mayor)
Berlin (Germany)
Mr. Gerd Wartenberg
(Undersecretary of State)
Como (Italy)
Dr. Alberto Botta (Mayor)
Hannover (Germany)
Dr. Herbert Schmalstieg (Mayor)
Malakoff (France)
Ms. Catherine Margate (Mayor)
4 Agendas

Activities after te 4th World Conference of Mayors for Peace through Inter-city Solidarity
  ① Response to the NPT Review Conference
  ② The Mayors Conference Questionnaire Survey
Agenda Item 1
  Strengthening the Mayors Conference (draft)
  ① Improvements to be Implemented Immediately based on the Chair man's Autority
Agenda Item 2
  A Resolution to Promote the Abolition of Nuclear Weapons
Agenda Item 3
  5th General Conference Operation (draft)
  ① Schedule for the 5th General Conference
  ② Themes for the 5th General Conference
Agenda Item 4
  Overall Action Plan for the Mayors Conference (draft)
Agenda Item 5
  General Resolutions (draft)
5 Decisions



①  Increase members in NWS and suspected states
  Since fiscal 1997, we have emphasized membership invitations to major cities in nuclear weapon states and suspect states. These efforts have resulted in an addition to our membership of 43 cities in such states (from 80 to 123). We will continue to bolster membership calls to cities in nuclear weapon states and suspect states.


② Cultivate leader cities in nuclear weapons states and suspect states
  It is essential to cultivate leader cities in nuclear-weapon states and suspect states. It is especially urgent to develop a leader city in the US, which is, after all, the key to nuclear disarmament. We intend to work swiftly on this issue.


③ Strengthen protest and demand activities
  On the occasion of the NPT Review Conference in spring of 2000, we gathered messages from member cities and sent them to various national governments. We found this tactic quite effective. In the future, we want to pursue similar actions for all international disarmament conferences sponsored by the UN or other international organizations.


④ Obtain sponsors and additional project funds
  One of the critical issues in developing new Mayors Conference activities is finding the additional project funds. We are now gathering sponsor-related information, and as soon as we have gathered and digested it, we plan to launch a search for sponsors.


⑤ Establish a rapid information exchange system
  In an effort to improve the quality and quantity of information communicated by the Secretariat, we are organizing a number of mailing lists.


⑥ Recommendations for abolishing nuclear weapons
  City governments are the governments closest to the people and the most likely to reflect true public opinion. Therefore, we, as cities, should make clear recommendations regarding measures to be taken by national governments and international institutions for the abolition of nuclear weapons.
6 Resolutions