Report by Ms. Loréna Schlicht, AFCDRP–Mayors for Peace France
Vitry-sur-Seine (one of AFCDRP founding city) organized the famous "Fête du Lilas"—meaning "Lilac Festival"—from May 20 to 22. The event created an opportunity for the city to reconnect with the international community and to reaffirm its commitment to close relationship with peoples around the globe and to a peaceful world.
In February 1962, in a desire to strengthen the social bond at the city level, the Vitry-sur-Seine City Council decided to organize Fête du Lila, and hosted concerts, parades, and meetings. The title "Fête du Lilas" comes from lilac forcing factories in the city, which have cemented the city's reputation.
On Sunday, June 2, Mayor Pierre Bell-Lloch of the city of Vitry-sur-Seine, along with Deputy Mayor Albertino Ramael in charge of openness to the world, welcomed the mayors and representatives of the three twin cities (Burnley – United Kingdom, Meissen – Germany, Kladno – Czech Republic) and representatives of the AFCDRP: Michel Cibot, General Delegate and Miho Cibot-Shimma, Ambassador for Peace of the city of Hiroshima.
In the context of high tensions in Europe, this meeting and discussions it sparked opened up an opportunity to strengthen cooperation between the twin cities and reaffirm the commitment of Vitry-sur-Seine City to nuclear disarmament and peace.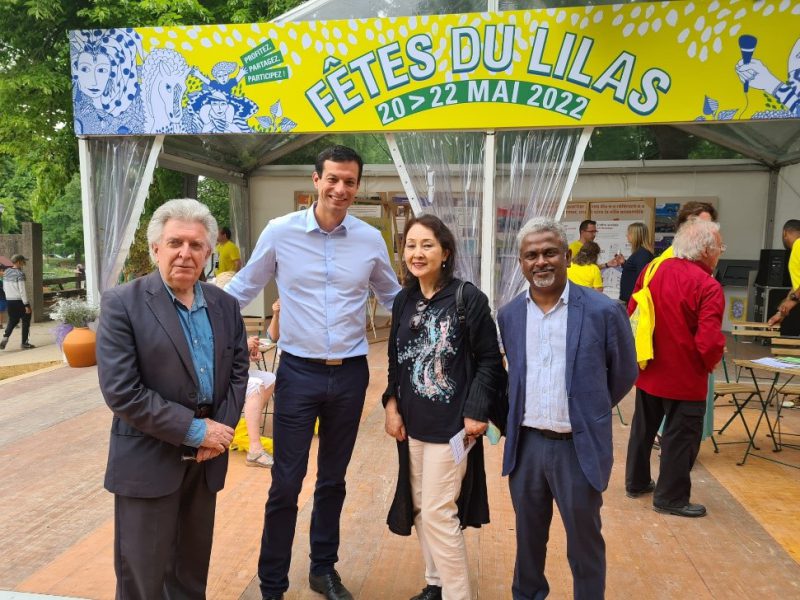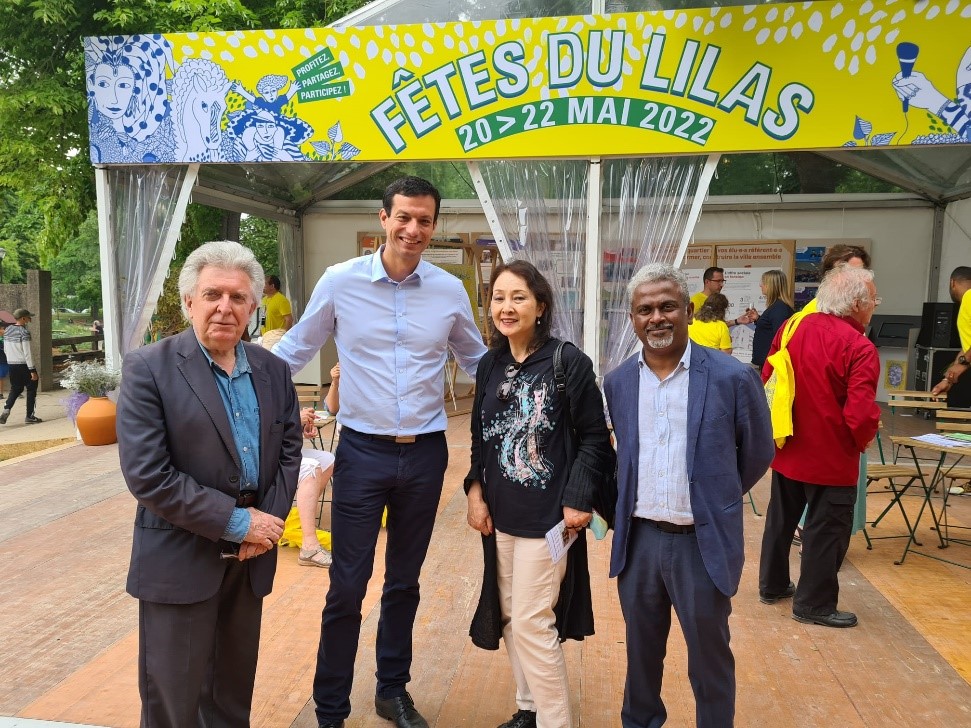 Article in French (AFCDRP–Mayors for Peace France website):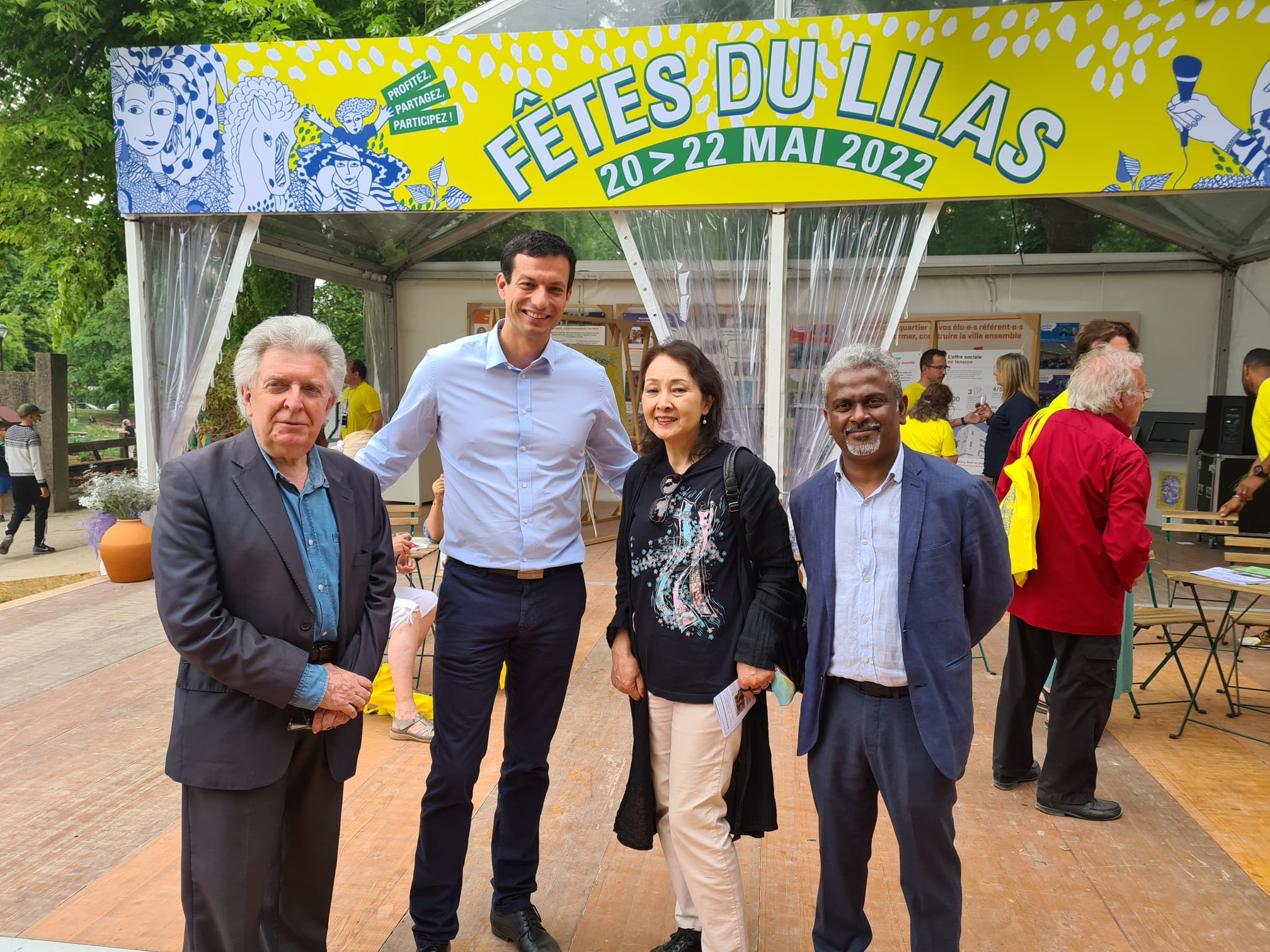 Fête du Lilas : la ville de Vitry-sur-Seine accueille des délégations de villes jumelées et des représentant.e.s de l'AFCDRP - Maires pour la Paix - AFCDRP - Maires pour la Paix France
La ville de Vitry-sur-Seine a organisé du 20 au 22 mai ces célèbres Fêtes du Lilas, l'occasion de renouer fortement avec l'international, de réaffirmer son enga ...