Report by Ms. Evelyn Kamissek, the City of Hannover
On the occasion of the Cherry Blossom Festival in late April, the City of Hannover planted a young Ginkgo tree in the Hiroshima Grove on April 22. The sapling is a child of one of the trees in Hiroshima which survived the atomic bombing.
The Hiroshima Grove in Hannover, home to 110 cherry trees commemorating over 110,000 atomic bomb victims in our sister city Hiroshima, is best suited to host the descendant of the survivor tree. In his speech at the planting ceremony, Deputy Mayor Thomas Hermann of Hannover emphasized the significance of this planting in the current global context: "The present moment needs symbolic gestures like planting this tree as a symbol signifying that the war in Ukraine must stop."
This year, the Cherry Blossom Festival was organized in cooperation between the Cultural Office and the Mayors for Peace Office of the City of Hanover. Many partnership associations and initiatives participated in the festival and prepared numerous booths for visitors. Several hundred guests celebrated the colorful afternoon, enjoying a variety of Japanese cultural programs and—as people in Japan have traditionally delighted in—a picnic under the cherry blossoms in the best spring weather.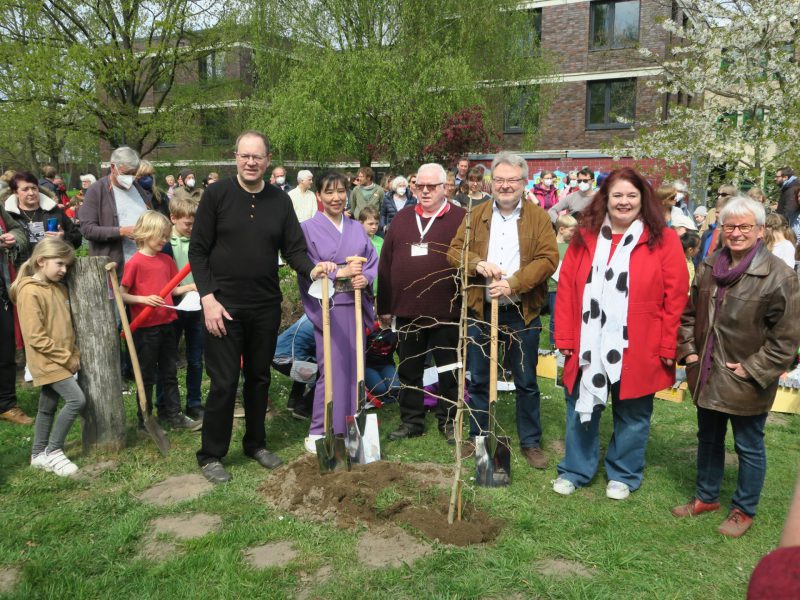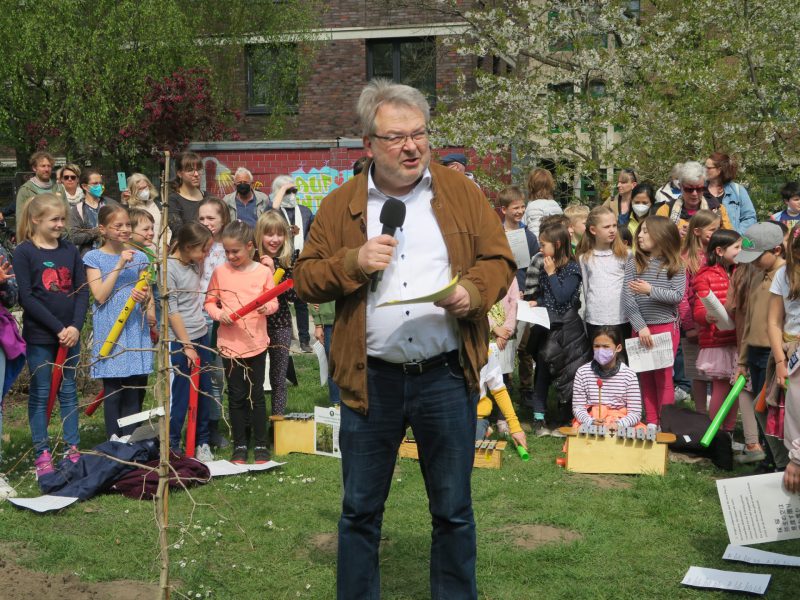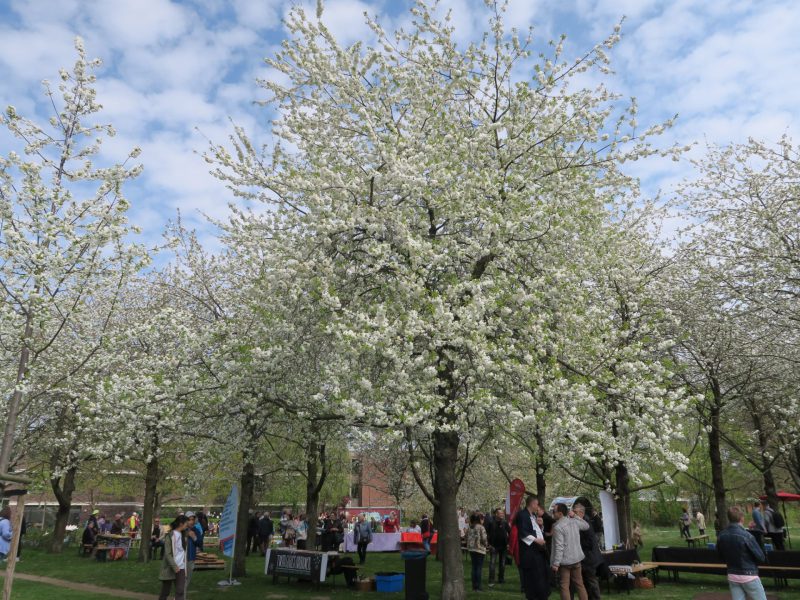 Photos: courtesy of the City of Hannover