Topics 2023
Hiroshima Peace Study Field Trip of University of Science Malaysia (Malaysia) 2023
On August 21 (Mon), students from University of Science Malaysia (Malaysia) learned about peace in Hiroshima as the Hiroshima-Nagasaki Peace Study Course. This program is run as the university's Peace Study Program, and also as a part of the Hiroshima City University's short-term overseas study program based on their Memorandum of Understanding. This was the second trip since the program was recognized as a Hiroshima-Nagasaki Peace Study Course in 2019.

They visited the Peace Memorial Museum, the National Peace Memorial Hall for the Atomic Bomb Victims, and Peace Memorial Park. Also, they joined Atomic Bomb Memoir Readings and listened to the testimony of an atomic bomb survivor.

At the Readings, a story about Mr. Nik Yusof, a Southeast Asian Special Student from Malaysia who lost his life in the atomic bombing, was read by a volunteer. Before that, the students learned about Malaysian hibakusha also in the National Peace Memorial Hall. One of the students commented that it was meaningful to learn not only the detailed situation at the time of the bombing but also that Malaysian people had also been exposed to it.

For the students, the field trip provided an opportunity to deepen their understanding of the realities of the atomic bombing and renew their commitment to peace.
Guided tour of Monuments
in Peace Memorial Park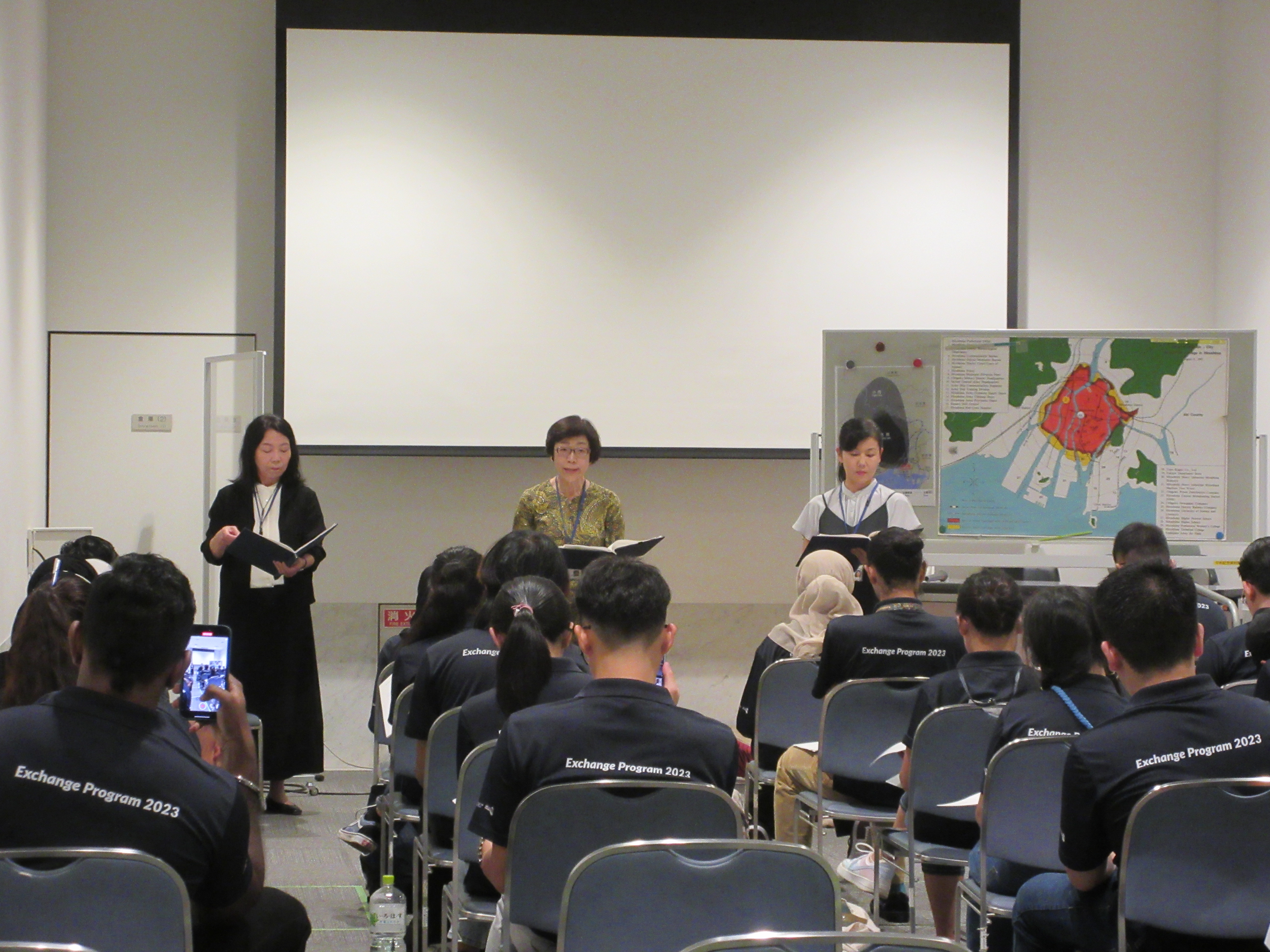 Atomic Bomb Memoir Readings