Topics 2018
Hiroshima-Nagasaki Peace Study Field Trip 2018, DePaul University
From November 30 (Fri) to December 9 (Sun), a group from DePaul University (Illinois, USA) carried out its Hiroshima-Nagasaki peace study field trip. This field trip is one of the DePaul University's Short-Term Study Abroad Programs. It was the 7th trip since the field trip to Hiroshima and Nagasaki started in 2005. 16 students and 2 professors participated in this trip.
They visited the Peace Memorial Museum, Peace Memorial Park and other related places in Hiroshima. In Nagasaki, they visited the Oka Masaharu Memorial Nagasaki Peace Museum, the Urakami Cathedral, and other related places.
They also listened to the testimonies of A-bomb survivors, and took part in discussions with local university students to deepen their understanding of peace from various perspectives.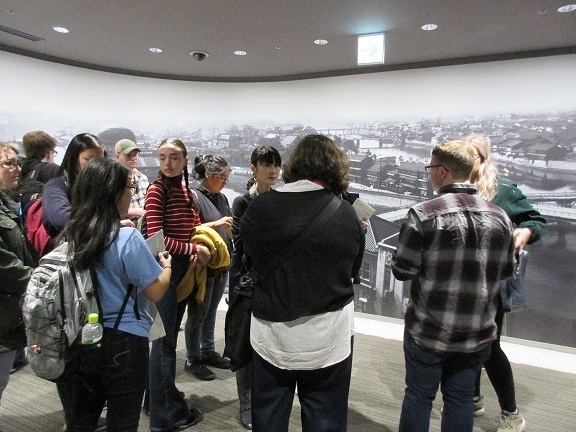 Visiting the Hiroshima Peace Memorial Museum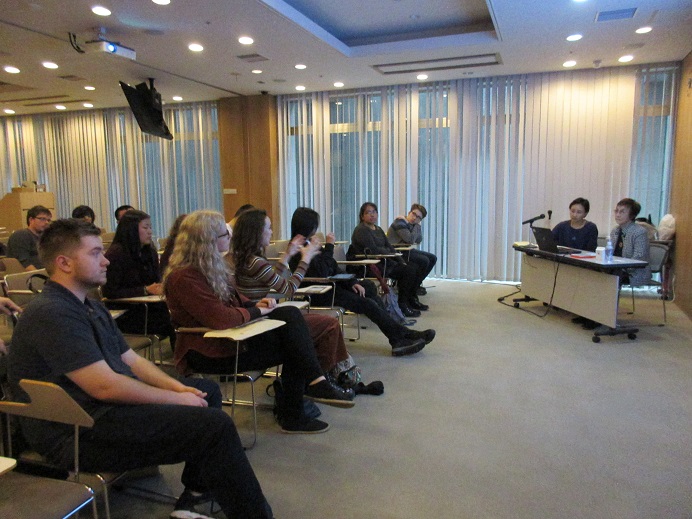 Testimony by an A-bomb survivor