Topics 2019
Hiroshima Peace Study Field Trip of Elizabeth University of Music 2019
On November 15 (Fri), a class from Elizabeth University of Music (Japan) carried out its peace study field trip as a part of its "Kyoyo Enshu (Liberal Arts)" course, which is recognized as a Hiroshima-Nagasaki Peace Study Course. The class visited the Hiroshima Peace Memorial Museum and other related facilities.
52 first year students from the university listened to a testimony by an A-bomb Legacy Successor, visited the Hiroshima Peace Memorial Museum, and explored various monuments in Peace Memorial Park with Hiroshima Peace Volunteers to understand the realities of the A-bombing.
They will continue further studying and deepening their understanding with discussions and presentations in the "Kyoyo Enshu" course.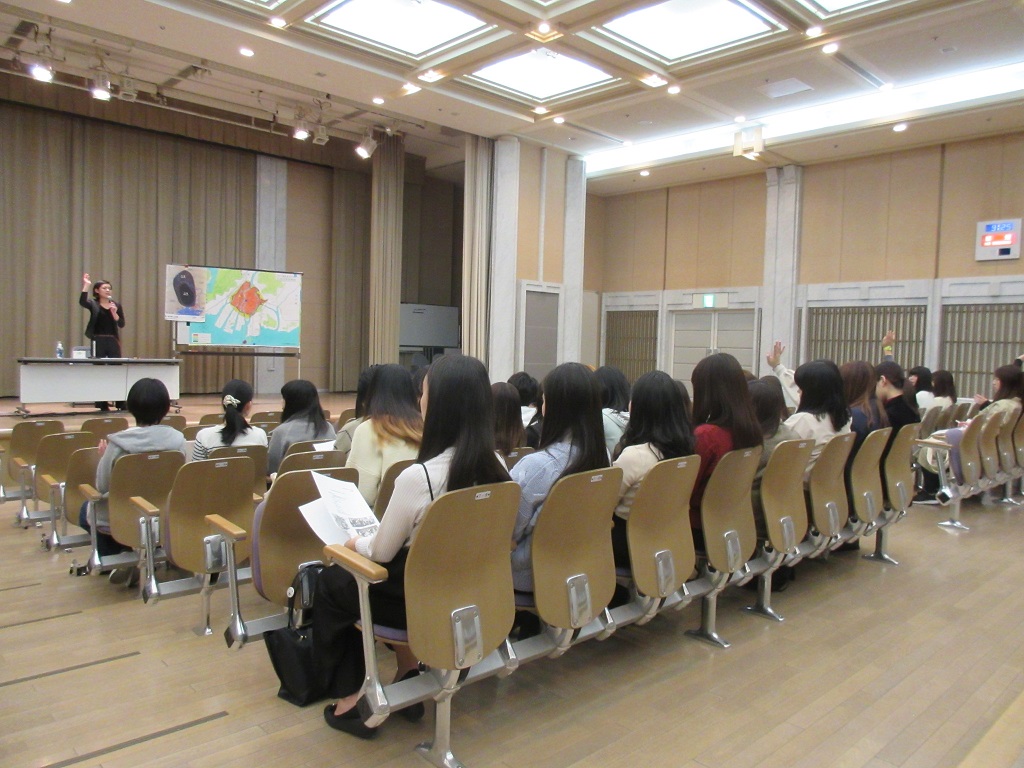 Testimony by an A-bomb Legacy Successor
Tour of Monuments
in Hiroshima Peace Memorial Park
guided by Peace Volunteers